Chicken Tikka Masala Slow Cooker ExactPack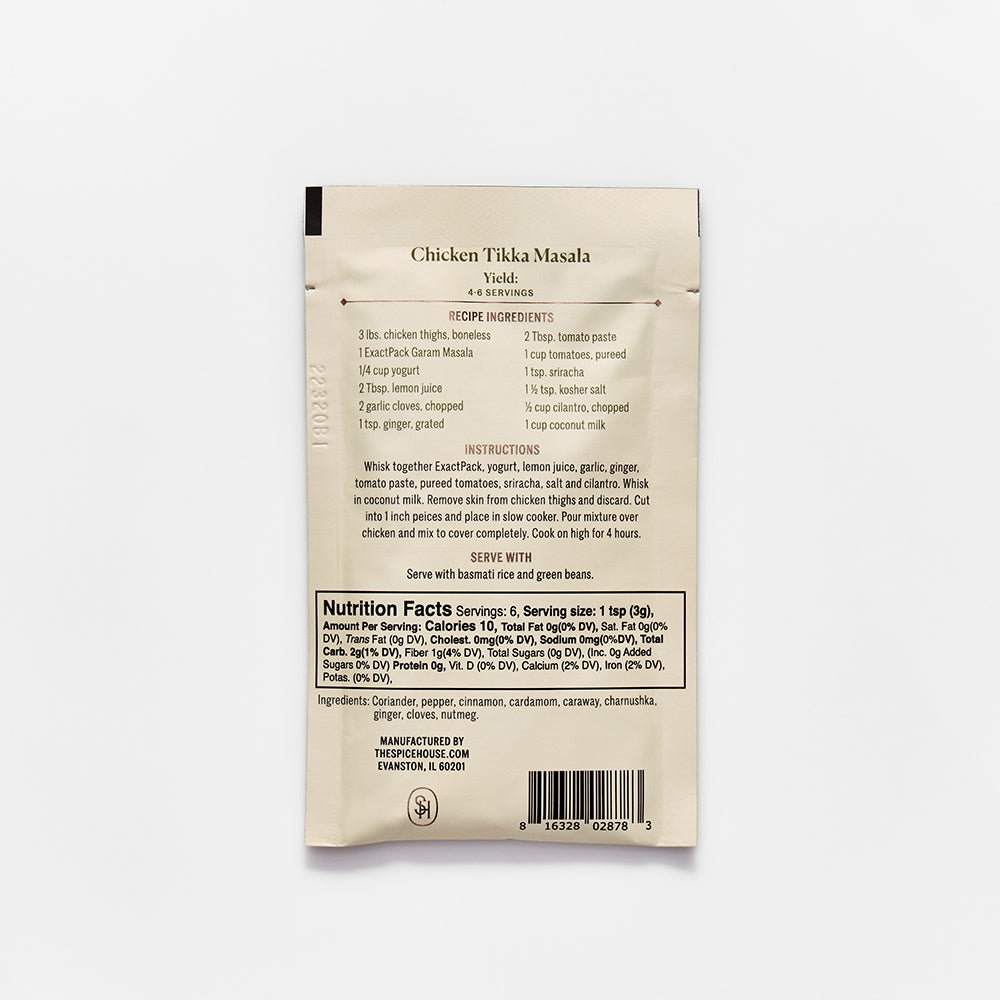 Details
This pre-measured seasoning packet helps you create a tasty chicken tikka masala every time. Put your own spin on this slow cooker ExactPack recipe by subbing in other proteins such as turkey, tofu, or duck.
Ingredients
Coriander, pepper, cinnamon, cardamom, caraway, charnushka, ginger, cloves, nutmeg.
Sodium contents: 0mg per ExactPack (contains no sodium)
Try More ExactPacks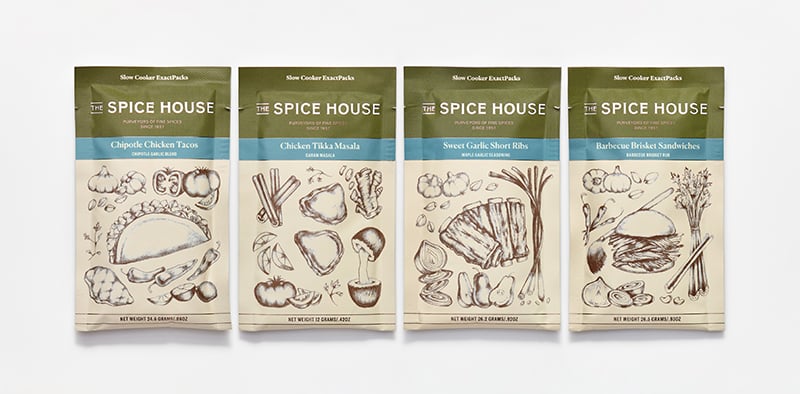 ExactPack Variety Set
Slow Cooker
VIEW DETAILS
Spices
Frequently Bought Together
Melt in your mouth
Made per exact pack recipe and served on Basmati rice. The chicken absolutely melted in your mouth. Spice flavors harmonious and subtle. Definitely making again.
Really Good
Just followed the directions on the back of the packet. It was very easy to assemble ingredients in the slow cooker, set it and walk away. 4 hours later we had a very delicious dinner. The ExactPack had serving suggestions for rice and green beans, so that's what I made with it, along with some naan. Very good!
Great flavors and taste
I've made this dish several times and the family loves it! So simple, yet so delicious. We serve it on top of either Basmati or Jasmines rice and a side of garlic naan bread. You can adjust the heat up or down if you like. The flavor pack is ideal. This is a super easy recipe to follow. Mix it all together and put it all in a crock pot for 4 hours and presto, a wonderful meal! We're waiting to see what Spice House might come up with next!
So easy, and so good!
I did a double recipe using the ExactPack. We had chicken thighs, bone in and skin on, that were defrosted so I used them, then just before the end I took them out and shredded the meat, and it was so good - and enough for two 2-person meals, plus another double helping that I put in the freezer for later. I think the single pack size would be good, too, if I don't want to freeze any later.