The Essential Spices Collection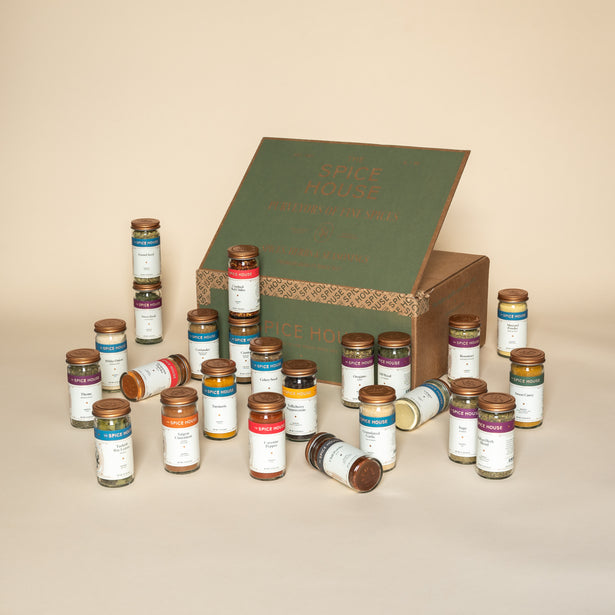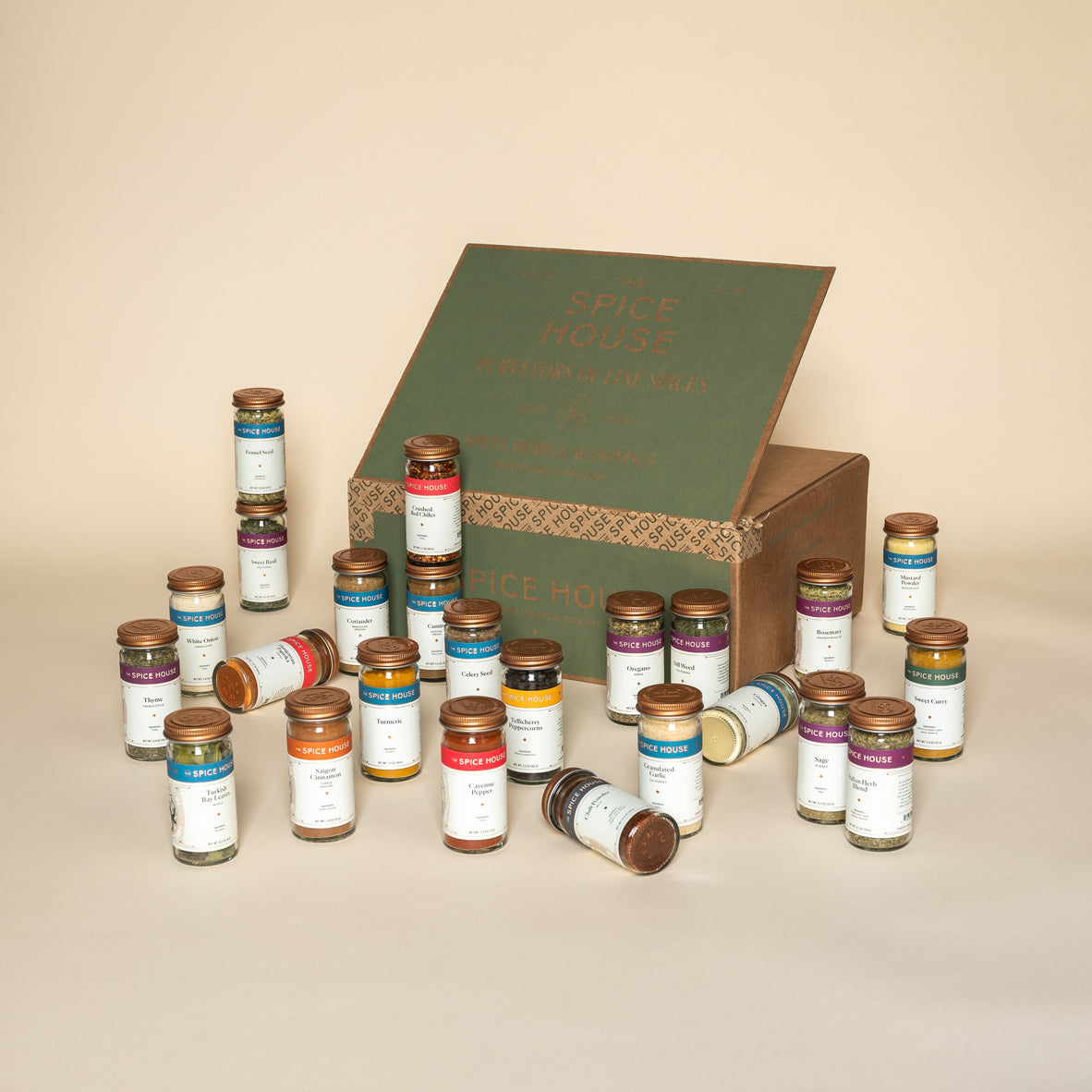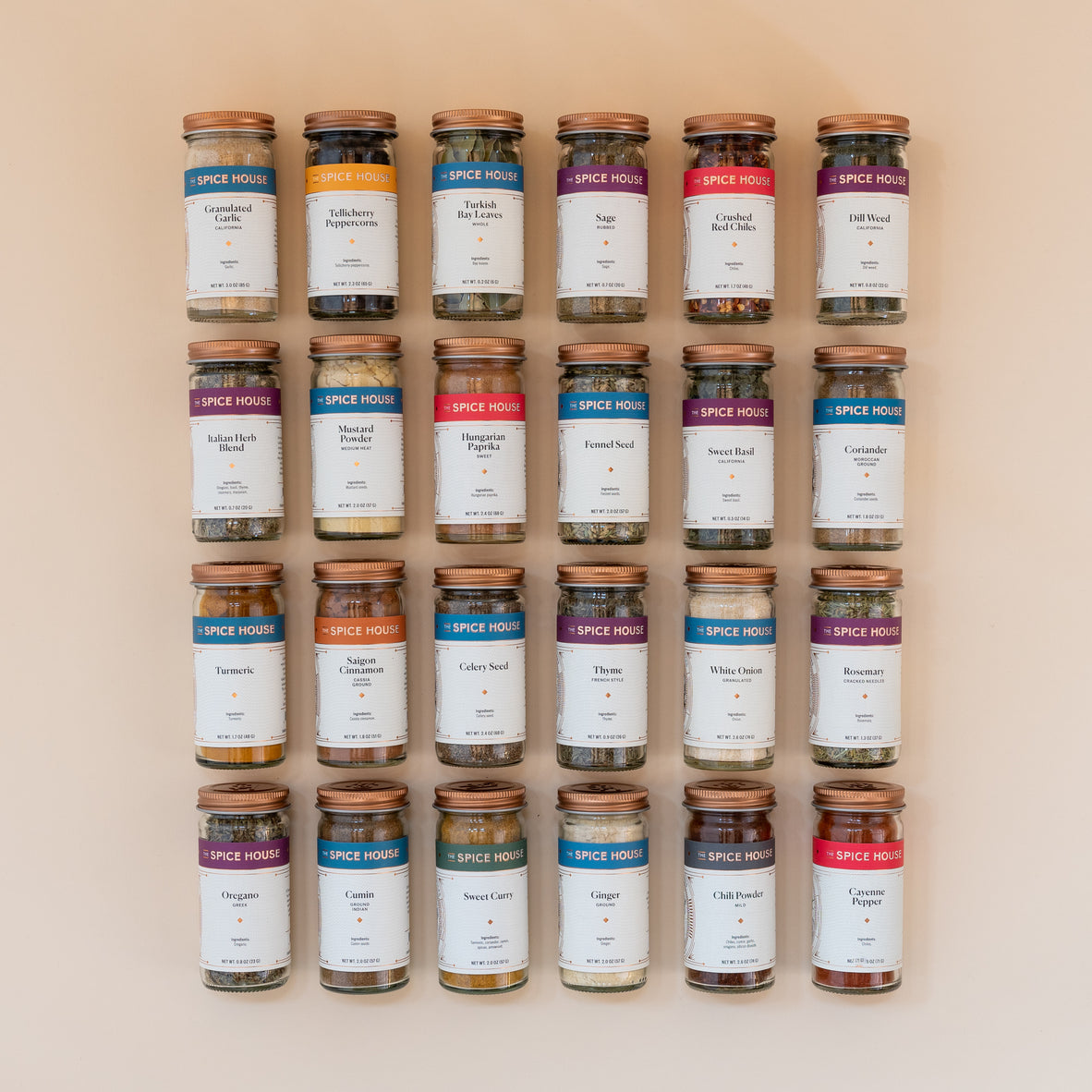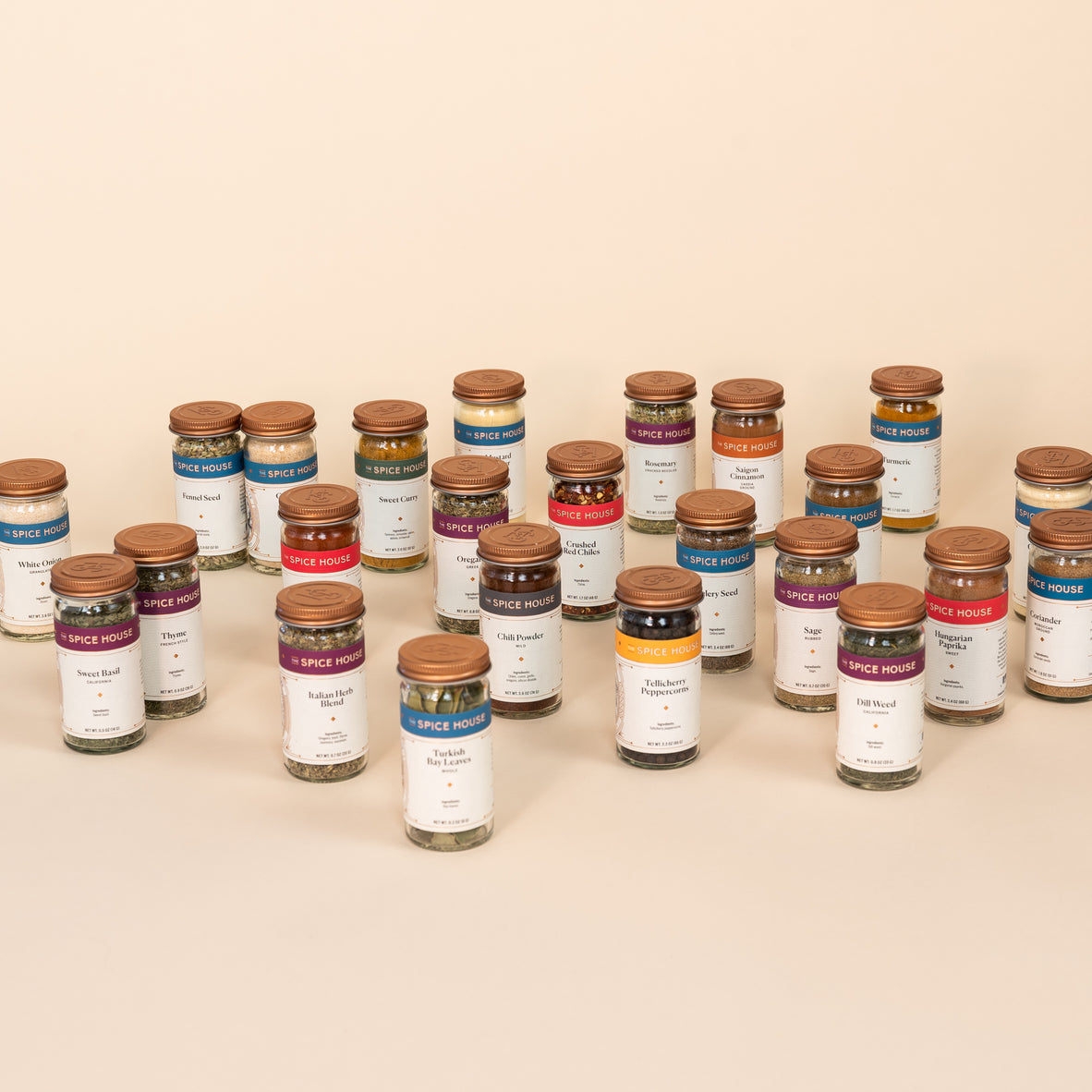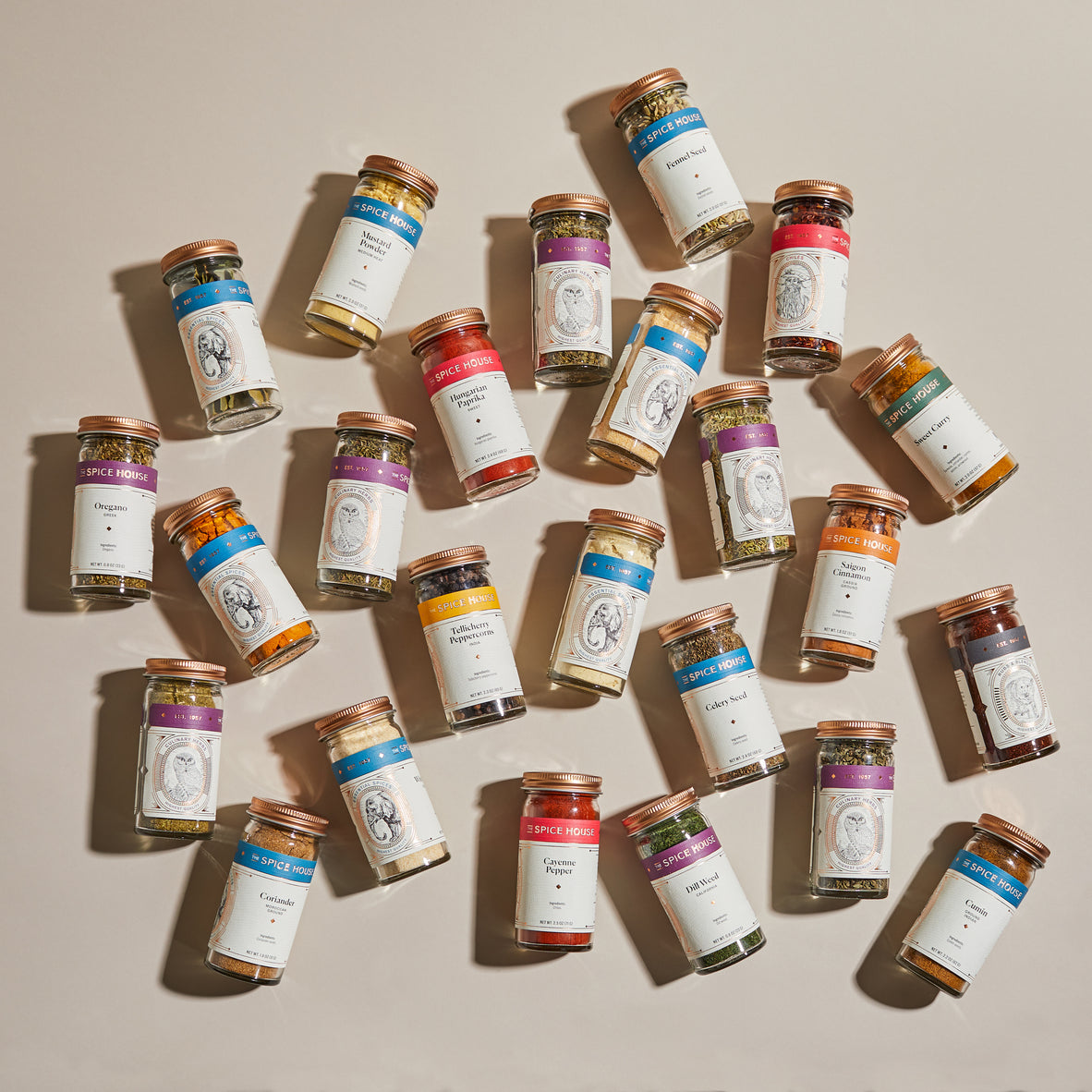 Items Featured
In This Bundle
Sweet Basil
Chefs and mixologists slap their basil to release its sweet freshness. It pairs perfectly with tomato and garlic but also with gin and vodka. This dried version of Sweet Basil has many benefits, among them that you don't have to slap it.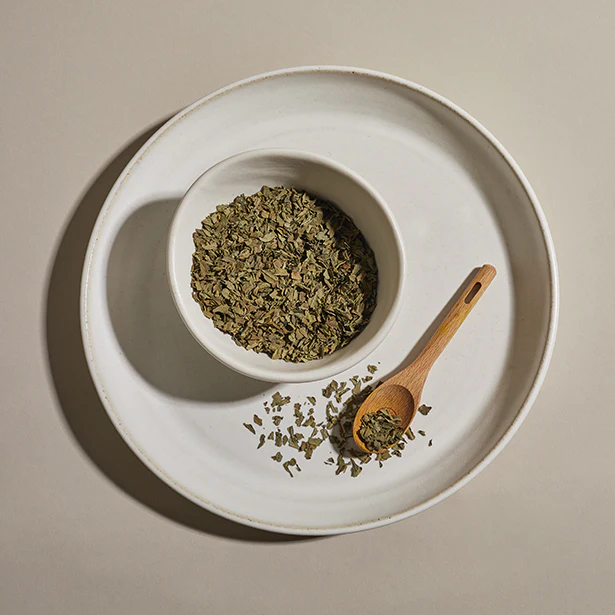 Turkish Bay Leaves
The Oracle of Delphi chewed fresh laurel leaves for divine inspiration. When dried, they make for inspired sauces, stews, soups, and curries. We chased the bay leaf around the world and decided the large, fragrant Turkish variety is our favorite.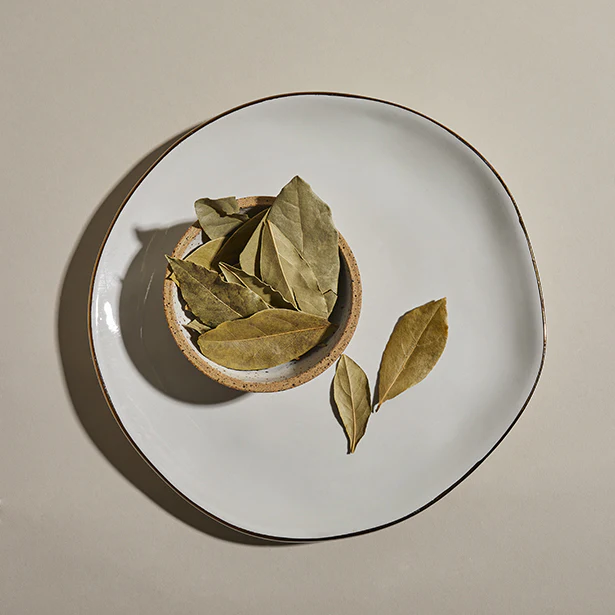 Cayenne Pepper
Derived from the Tupi word for pepper, cayenne appears in Caribbean, Creole, and Cajun cuisine. It complements shellfish and is an amazing addition to the filling for a Lancashire cheese and onion pie. Cayenne Pepper is hotter than jalapeño and milder than habanero.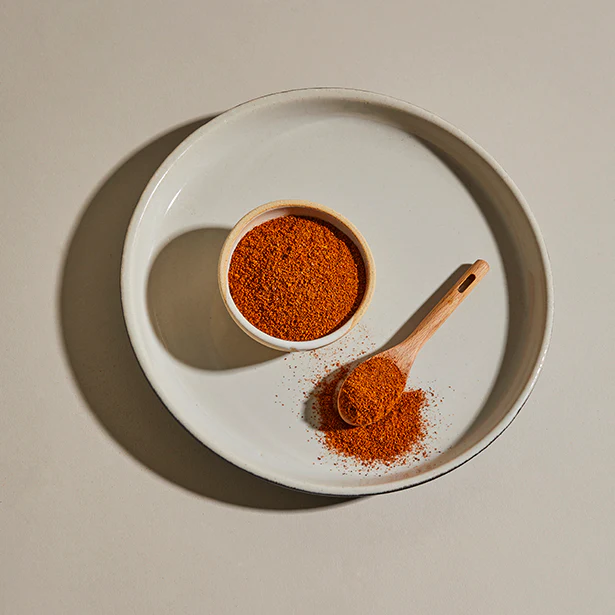 Celery Seeds
Celery grew wild in Sicily, was carried north as a medicinal plant, and, by the 17th century, was eaten in France and Italy as salad. Gardeners realized planting it late yielded longer, milder stalks that survived winter. Today, our fragrant Celery Seeds are delicious in slaw, essential for pickles, and a pleasant addition to salad dressings.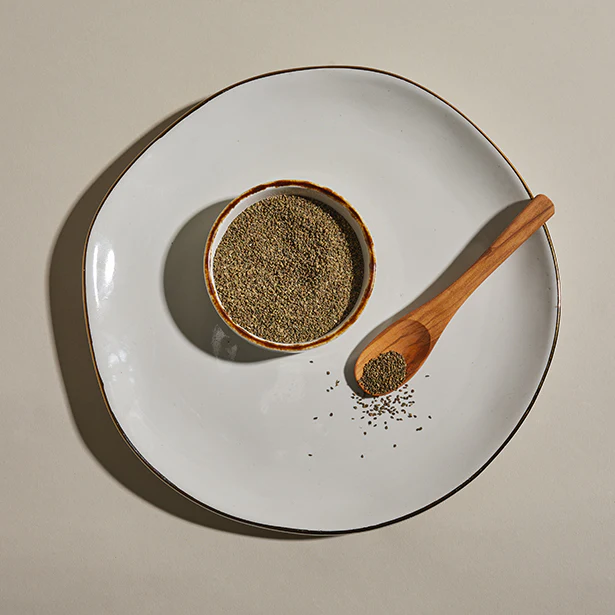 Crushed Red Chiles
Crushed red pepper flakes are an icon of Italian family restaurant tables. Their use as a condiment originated in Bukovo, a village in North Macedonia, where the spicy red peppers grow abundantly. This cheery mix of flakes and seeds adds moderate heat to tomato sauce, homemade sausage, and, of course, pizza!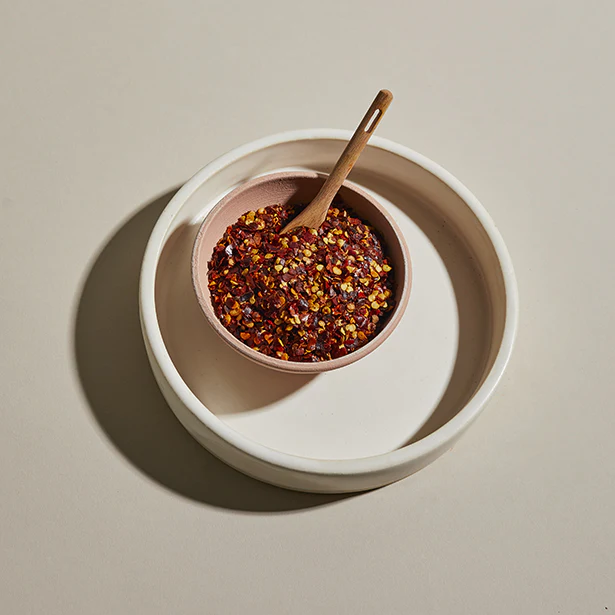 Mild Chili Powder
Hailing from the American Southwest, chili powder is at the core of Tex-Mex cooking. Use it to season meat for chili and tacos. Our powder is mixed in small batche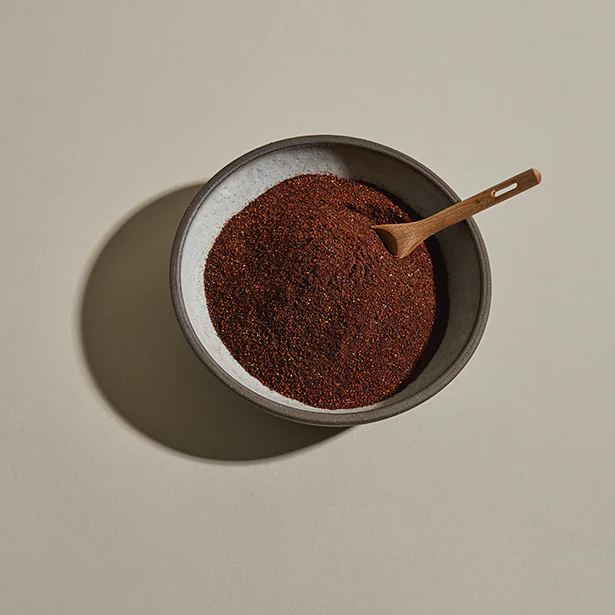 Saigon Ground Cassia Cinnamon
Spicy and sweet, this Saigon cinnamon is our most popular varietal. Its high volatile oil content makes the bark extremely potent. Vietnamese cinnamon is fiery, rich, fragrant, and amazing with chocolate or in cinnamon rolls, where it can be the entire flavor.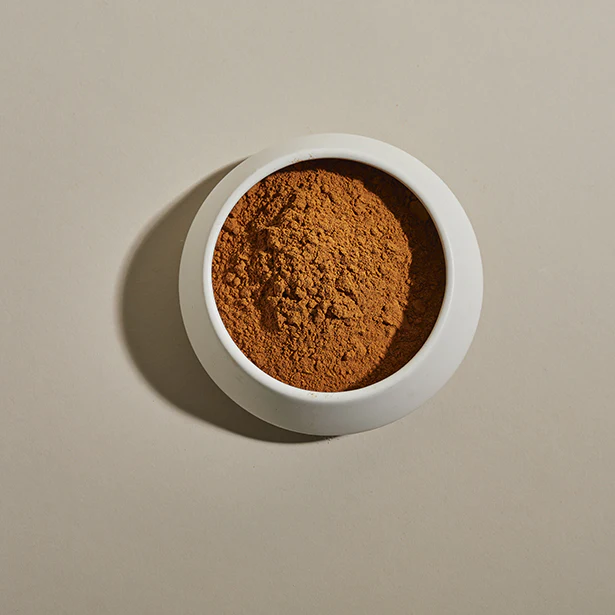 Ground Moroccan Coriander Seeds
Coriander is both an herb (the leaves) and a spice (the seeds). German, Pakistani, African, and Persian chefs all use Ground Coriander Seeds to flavor vastly different cuisines. Moroccan coriander is the most commonly imported.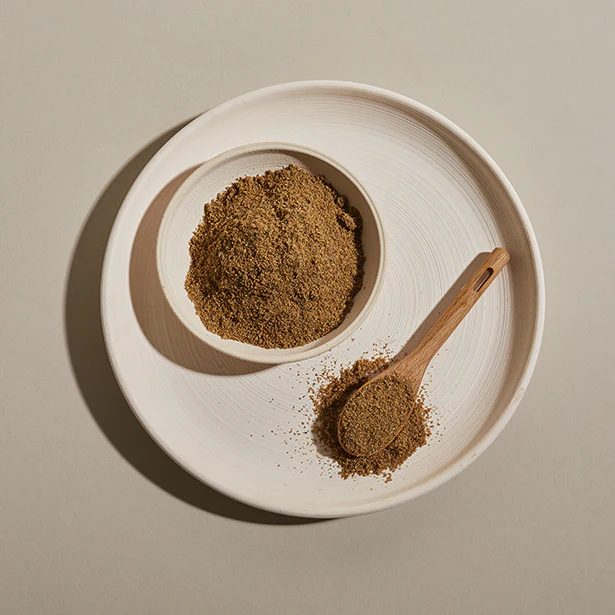 Ground Cumin Seeds
Cumin's savory pungency has been essential in curries for thousands of years. Today, you can use our Ground Cumin spice as a key flavor in American chili and barbecue sauces, certain Swiss and Dutch cheeses, Mexican bean dishes, and many Central Asian dishes.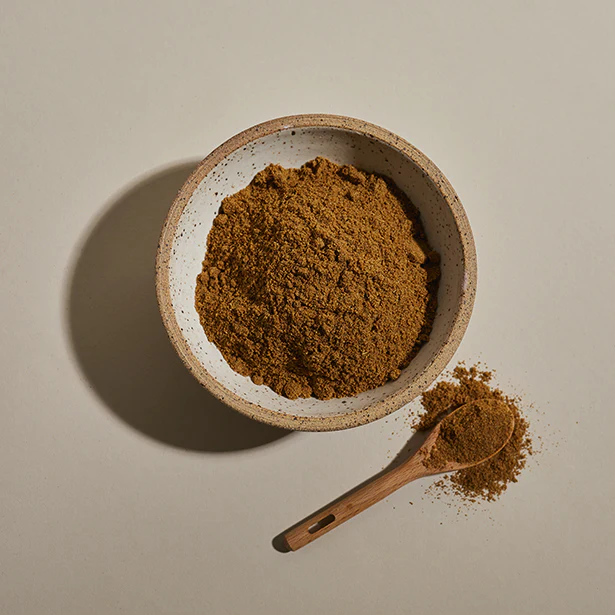 Sweet Curry
The word curry is Tamil for sauce. In the 17th century, curry powder was introduced to the Western hemisphere when employees of the British East India Company decided to take home the flavors of South Asia. This blend is our most popular for remaining rich in flavor with no heat.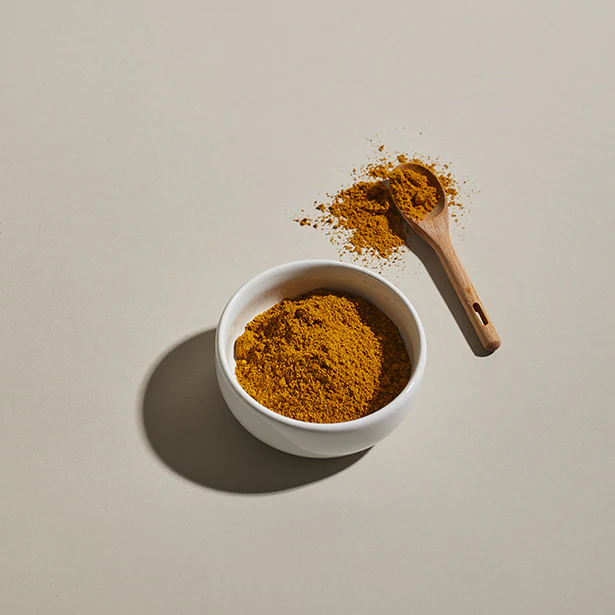 Dill Weed
Dill weed is a culinary map of Europe: its fresh, intensely bright zing is found in Swedish gravlax, Finnish dill soup, Polish mizeria, Ukrainian borscht, and Greek roast lamb.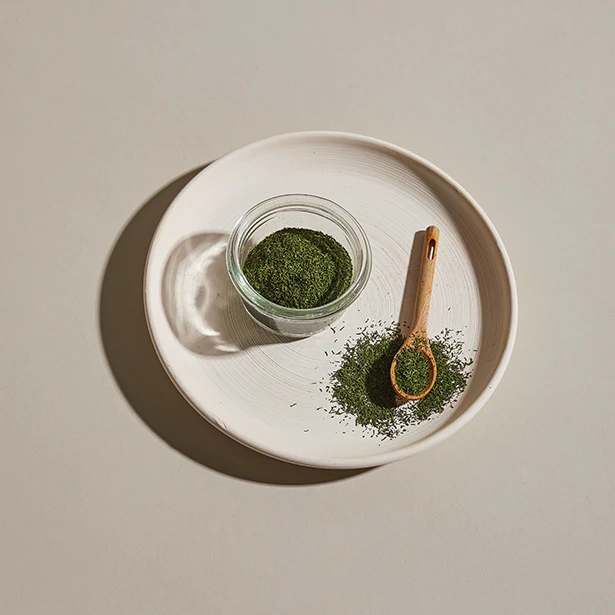 Fennel Seeds
Wild fennel is one of two scents we think of as distinctly Sicilian (the other being orange blossoms). Fragrant and mysterious, fennel has a taste similar to anise. Properly used, it adds a royal note to biscotti, candies and herbal tea and is a key ingredient in Kashmiri and Gujarati cuisine, as well as many of our favorite sausages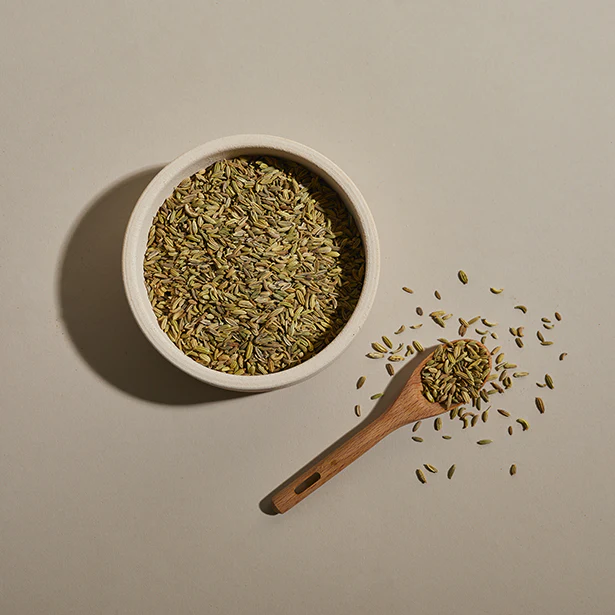 Granulated Garlic
Our USA-grown Granulated Garlic powder is a versatile weapon in the kitchen. Garlic has its greatest impact when used as a spice. Zest up those chicken breasts, burgers, bowls of popcorn and other recipes. One quarter of a teaspoon is equivalent to one small clove.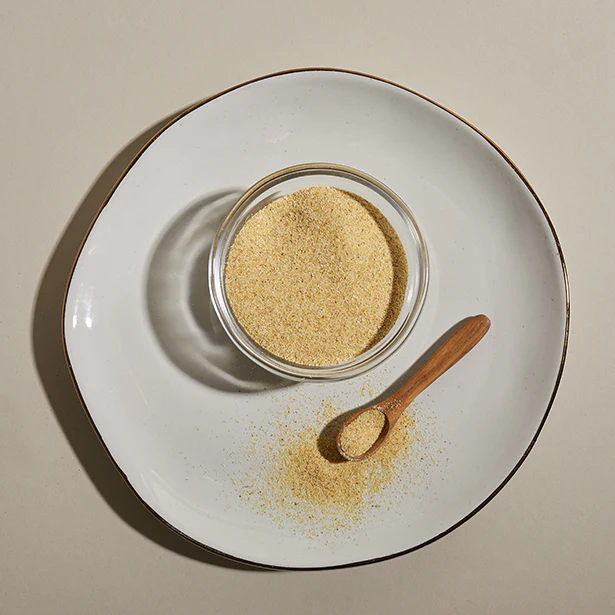 Ground Ginger
Ginger adds zing to almost anything. Most dried ginger in the U.S. comes from India, but the highest quality Ground Ginger comes from China. It can be difficult to find. That's why we're here!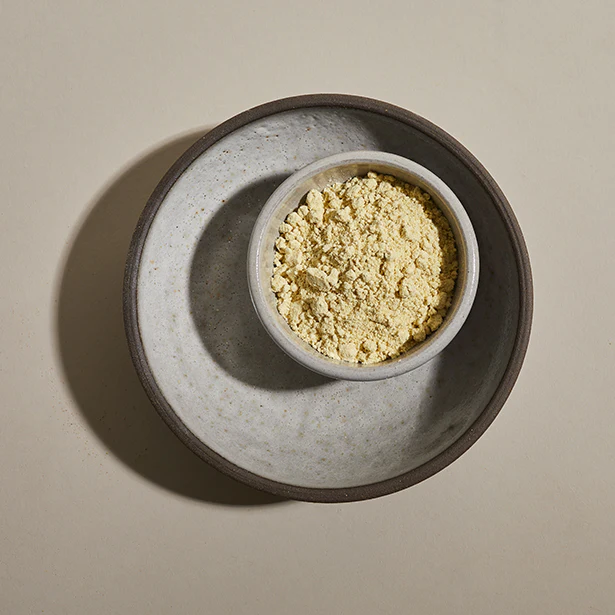 Italian Herb Blend
De re coquinaria was one of the earliest cookbooks written, in the first century AD. Its Roman authors noted that recipes should use a heavy blend of Italian spices. To our mind, they surely meant this blend, a balanced mix of oregano, thyme, basil, marjoram and rosemary, all the herbs integral to Italian dishes both ancient and new.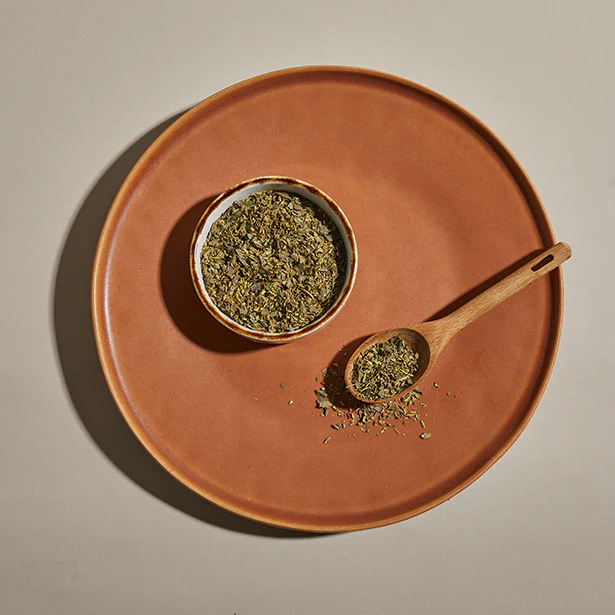 Mustard Powder
Often overshadowed by ketchup in American cuisine, mustard has more history and a greater range of flavor. Its heat level spans the spectrum from mild to wild. In powder form, it can be mixed into salad dressings, added to South Asian curries, or simply reconstituted as a spread.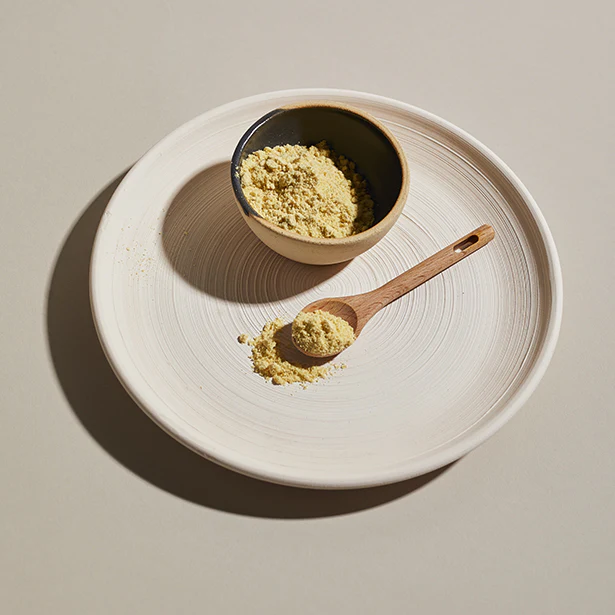 Granulated White Onion
These California-grown dehydrated onions are dried carefully to retain their pungency. This granulated version is a tear-free way to add a kick to rubs, marinades, or just plain steaks. Proportion: 1 tablespoon of dried granulated onion = 1 medium, fresh onion.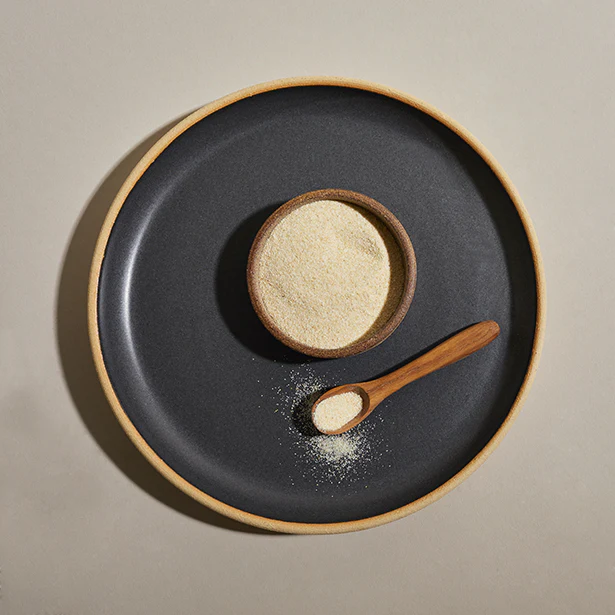 Greek Oregano
If Greece had a national herb, it would be oregano. This relative of mint has sweet notes of rosemary and lemon, which lend a light, yet savory, flavor to grilled lamb and chicken, salad dressings, and, of course, pizza.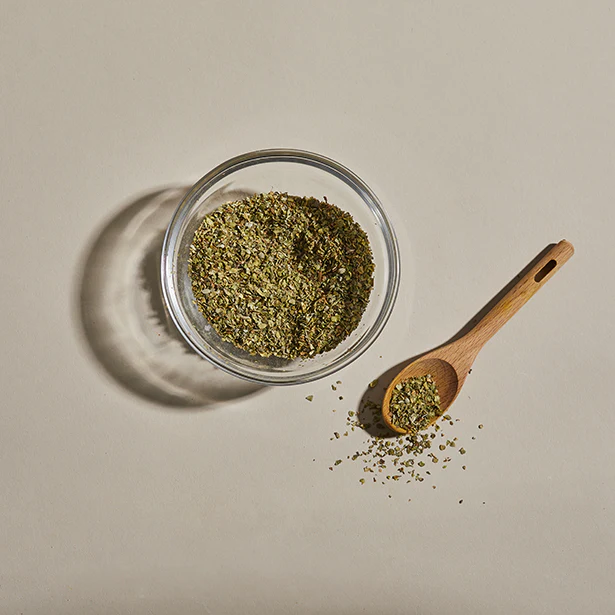 Hungarian Sweet Paprika
This very high quality paprika from the Kalocsa region of Hungary bears the name Csemege, or Exquisite Delicacy. Hungarian sweet paprika is the paprika of choice for classic dishes like goulash, cabbage rolls, and stuffed bell peppers. It also makes a flavorful garnish for deviled eggs, potato or pasta salads, baked chicken or fish.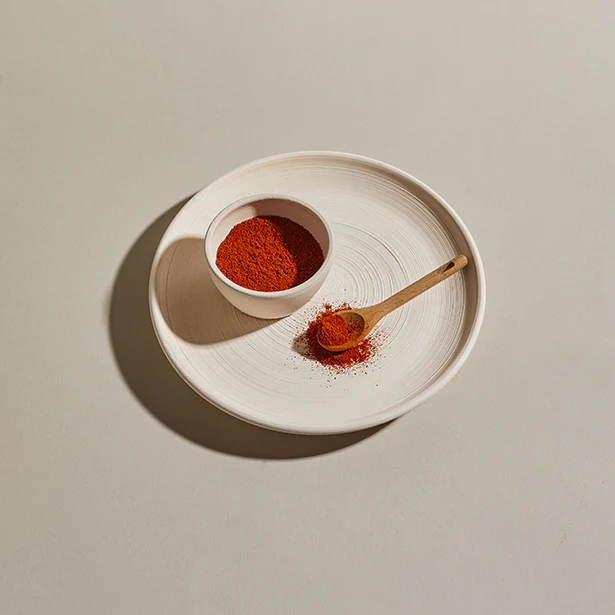 Tellicherry Peppercorns
This black gold has been treasured since the time of the Ancient Egyptians. Today, Tellicherry Peppercorns are in almost every kitchen worldwide. These extra large berries are left to ripen longer on the vine, maximizing their rich fruitiness and Tellicherry peppercorn flavor.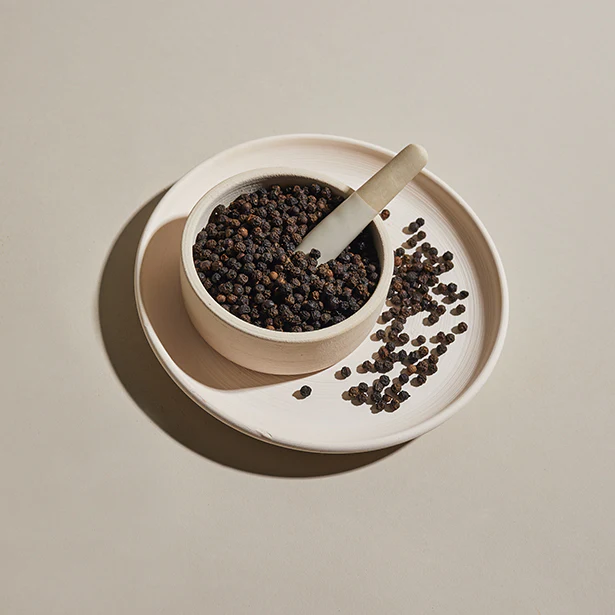 Cracked Rosemary Needles
Mentioned in Don Quixote and Hamlet, rosemary has a storied past. Believed to ward off thieves, boost memory, and inspire fidelity among newlyweds, the true power of these cracked needles is the piney flavor they lend to roast potatoes, sauces, and breads.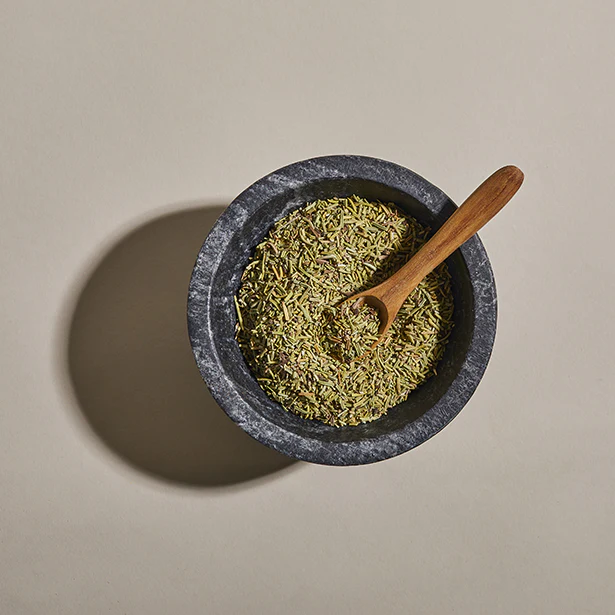 Rubbed Sage
Sage is the characteristic flavor of saltimbocca, turkey stuffing, and Lincolnshire sausages. Traditionally rubbed between the hands, our Dalmatian dried rubbed sage is ground slowly in small batches to preserve its flavor and texture.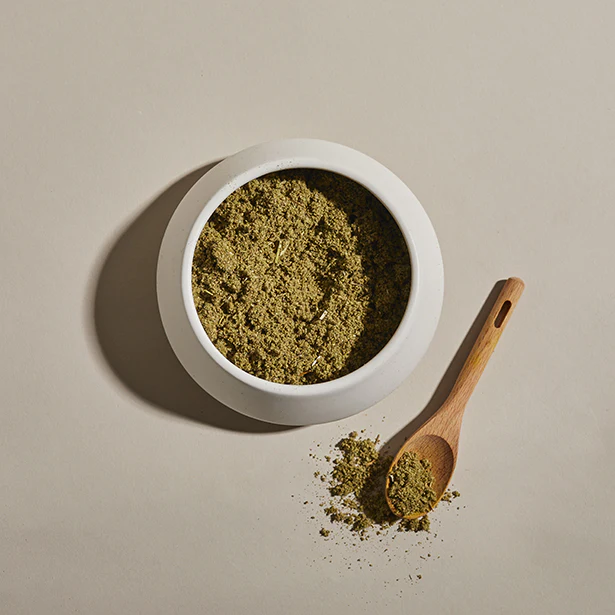 French Style Thyme
Thyme is a relative of mint and oregano, which explains its bright, warm, woody, pungency. Its tiny leaves are a major component of classic spice mixes like za'atar and bouquet garni. It is among the world s oldest culinary herbs. Our French Select version has a softer leaf and sweeter flavor than our standard Mediterranean one.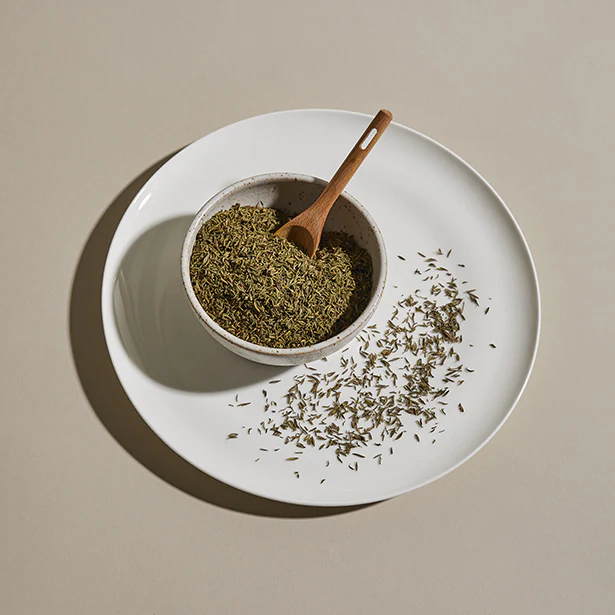 Turmeric
Celebrated for its golden color and its mustard-like taste, turmeric is a key ingredient in curries and stews across Asia. Added to cakes or steamed milk, turmeric is an unexpected treat at the end of a meal. Buddhist monastic robes, the walls of the temple in Jejuri, and Ayurvedic remedies across India all have turmeric in common.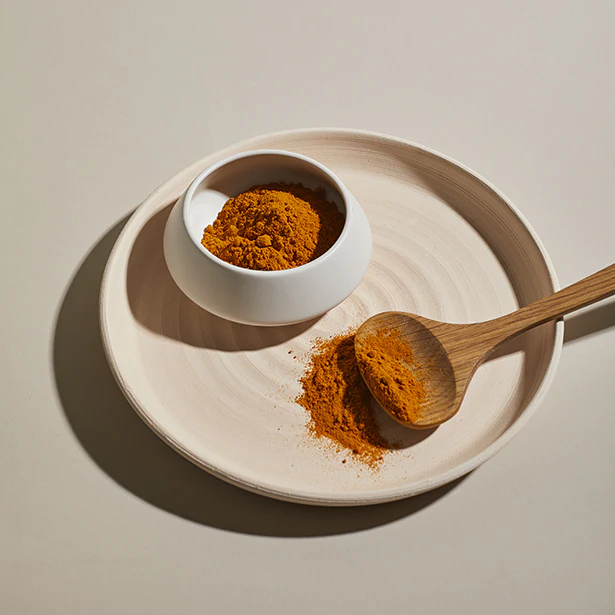 Spices
Frequently Bought Together
Excellent quality and perfect starter spice set for newlyweds
I bought the essential spice collection for my daughter and son in law as a starter spice set. They are are beginner cooks and newlyweds. They love these spices and are as thrilled and satisfied as I am with the Spice House quality.
Inspires new ideas
Something for every meal. Huge upgrade from supermarket spices.
Good Selection
Opportunity to replace many of my old jars with fresh labels and spices. Alway great quality.
Going to the chapel
This is my go to gift for weddings. Everyone seems to really enjoy receiving it and even if the couple has been together for a while everyone needs fresh spices.
Loving all my Beautiful Spices..!!
I absolutely love my Spices….They Rich in Color & Taste….definitely will be ordering again, Thank You 😊