ExactPack Soup Mix Variety Set
Why ExactPacks?
These pre-measured seasoning packets help you put dinner on the table in under an hour, but make it taste like you spent all afternoon preparing it. Put your own spin on these ExactPack soup recipes by adding extras, like your favorite proteins, veggies, or fresh herbs.
Ingredients
Pumpkin Coconut Curry Soup ExactPack
Ingredients: Turmeric, coriander, cumin, spices, and arrowroot.
Sodium contents: 0mg per ExactPack (contains no sodium)
Ethiopian-Spiced Lentil Soup ExactPack
Ingredients: Paprika, spices, salt, onion, garlic, fenugreek leaves, and shallots.
Sodium contents: 960mg per ExactPack.
Spicy Chicken Tortilla Soup ExactPack
Ingredients: Salt, spices, chipotle chiles, garlic, green onion, and parsley.
Sodium contents: 2,640mg per ExactPack
Creole Black Bean Soup ExactPack
Ingredients: Salt, paprika, garlic, onion, black pepper, chiles, oregano, and thyme.
Sodium contents: 3,360mg per ExactPack.
Try More ExactPacks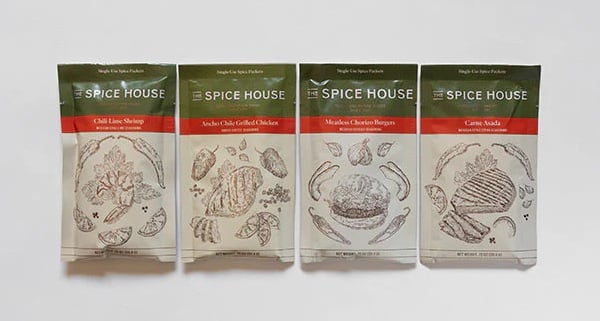 ExactPack Southwestern Variety Set
Southwestern-Inspired
VIEW DETAILS
Spices
Frequently Bought Together
Browse For Similar Spices
Great for picky eaters
These are surprisingly good , my husband is ultra picky and if he likes something I am so happy ! All of the soups are wonderful.
ExactPack Soup
Love the idea and the soups. So far I have cooked 3 of the 4. We really liked the bean soup with sausage and the lentil soup. Did not care for the curry soup. Looking forward to the chicken tortilla soup. Will buy more of these for family members.
So good
I've never had better results from a package. What wonderful recipes. The chicken tortilla soup in particular was a knockout!
ExactPack Soup Variety Set
Soup pack set is fantastic
My son loves these soup packs and gas made many tasty dinners with them!