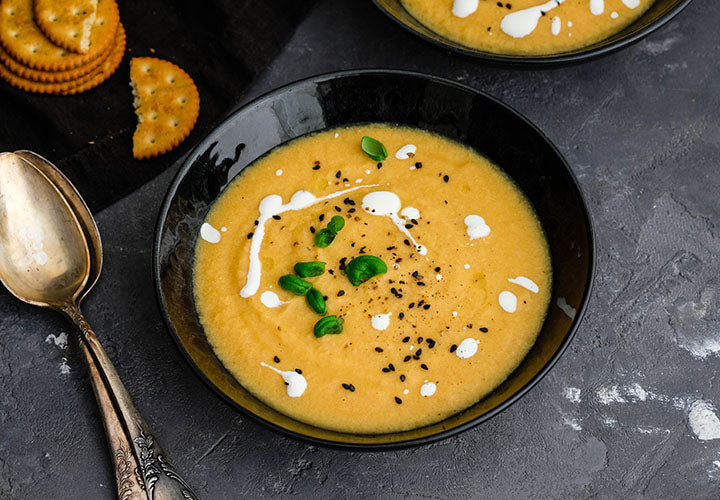 This carrot and cumin soup recipe, based on a traditional Middle Eastern soup, has become a favorite with everyone who tastes it. It's also unbelievably healthy (almost no fat) and easy (few ingredients). The finished soup has a wonderful creamy texture, especially considering there is no cream or cheese in it.
Submitted by: Eisa from Des Moines, Iowa
Yield: 6 servings
Spices
Featured in this Recipe
Preparation Instructions:


Clean, peel and cut all vegetables into chunks so they will cook quickly.



Heat oil in large pot. Saute carrots,onions and potato for about 5 minutes to heighten flavors. Add stock (or water plus bouillon). Cook over medium heat until vegetables are well cooked.



Using an immersible blender, blend until quite smooth. (This may also be done by putting vegetables into a free-standing blender.)



Add cumin, salt and freshly-ground pepper. Adjust seasonings to taste. If soup is too thick, additional water may be added.



For low-sodium soup, use salt-free chicken stock.


Browse For Similar Recipes