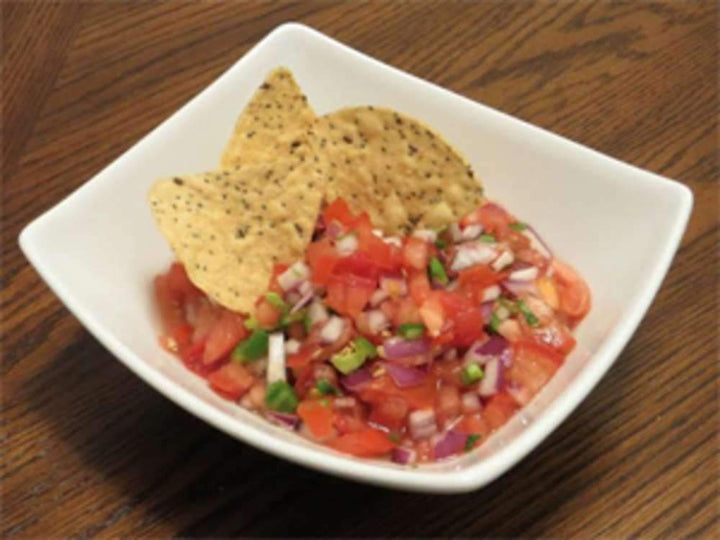 This recipe was submitted by an anonymous customer from Alabama. He said he'd originally gotten this recipe from a neighbor who is half Mexican and half Apache. His family ate it as a staple food. Photo by Vel and Amy.
Submitted by: Anonymous from Evanston, IL
Yield: 1 gallon
Spices
Featured in this Recipe
Preparation Instructions:
Dice all vegetables and toss to mix. Settle them into a large mixing bowl. Add just enough vinegar to come to the top of the vegetables without covering. Mix in salt, pepper, adobo, and habernero powder to taste. A good starting point is usually around 1 tablespoon each salt and pepper, 2 tablespoons adobo, and 1/3 teaspoon habernero pepper.

This mixture can be stirred and served as is, or blended to a liquid, as prefered. It does not require refrigeration, but refrigeration will keep it from becoming hotter over time.

Serve with chips.
More About This Recipe
The ingredients listed are flexible. Any of them can be left out, or amounts changed. Chili powder or other seasonings can be added to taste. (Editor's Note: Picco de Gallo is a great topping for omelettes, salads, fajitas, tacos, quesadillas--almost any Mexican or Southwestern dish.)
Browse For Similar Recipes