Black Chile Coffee Cocoa Rub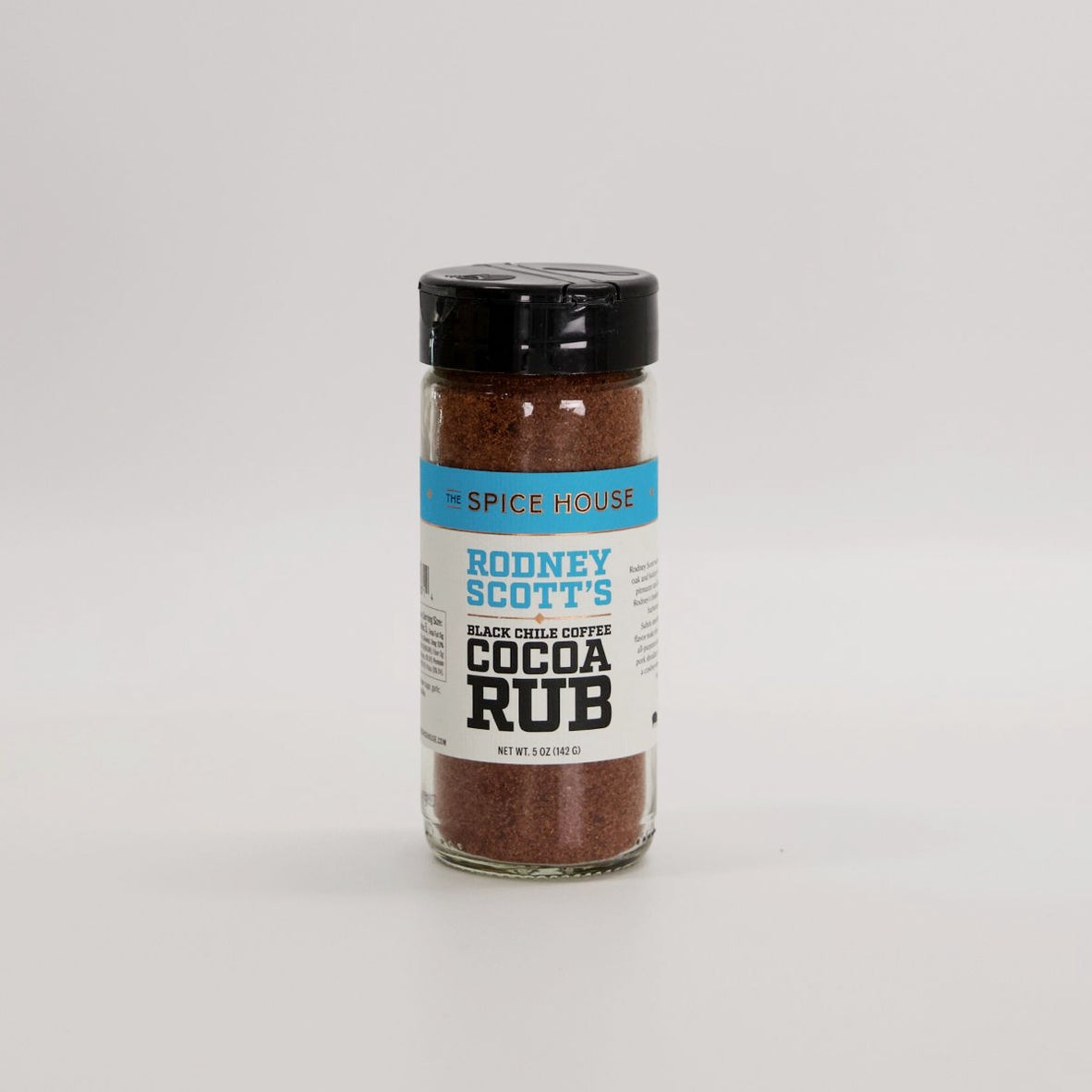 Staff Tips & Tricks
Delicious for pulled chicken tacos.
Use this for beef sirloin kebabs with sweet onion.
Apply generously to roasted duck.
About This Blend
Developed in partnership with Rodney Scott, a bona fide whole-hog pitmaster and James Beard Award winner, this blend pairs perfectly with pork, chicken, and beef.
Ingredients
Chiles, kosher salt, brown sugar, garlic, spices, cocoa, onion, coffee.
Sodium content - 220mg per teaspoon
Get All of the BBQ Brilliance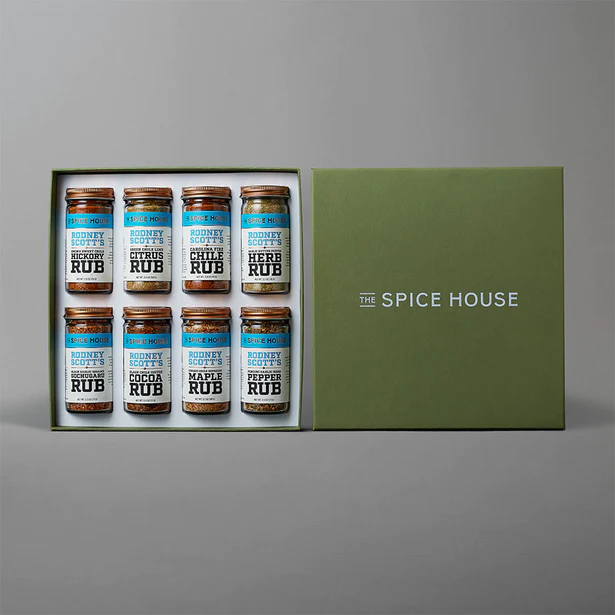 The Rodney Scott Deluxe Collection
Try all eight Rodney Scott collaboration rubs in one box.
VIEW DETAILS
America's Favorite Pitmaster
Famous for traditional whole-hog barbecue, Rodney Scott has been cooking over hardwood coals since he was 11 years old.

Scott's decades-long dedication to the craft has attracted attention from countless food writers and earned him a James Beard Foundation's Award.

He has been the subject of several television features and his cookbook, Rodney Scott's World of BBQ, was released in the spring of 2021 to great fanfare, named one of the best cookbooks of the year.
Black Chile Bacon Burger
Indulgent and and piquant, these double-stacked burgers are unbeatable. Caramelized onions and grilled jalapeños bring the sweet heat.
Spices
Frequently Bought Together