Ginger Chile Espresso Maple Rub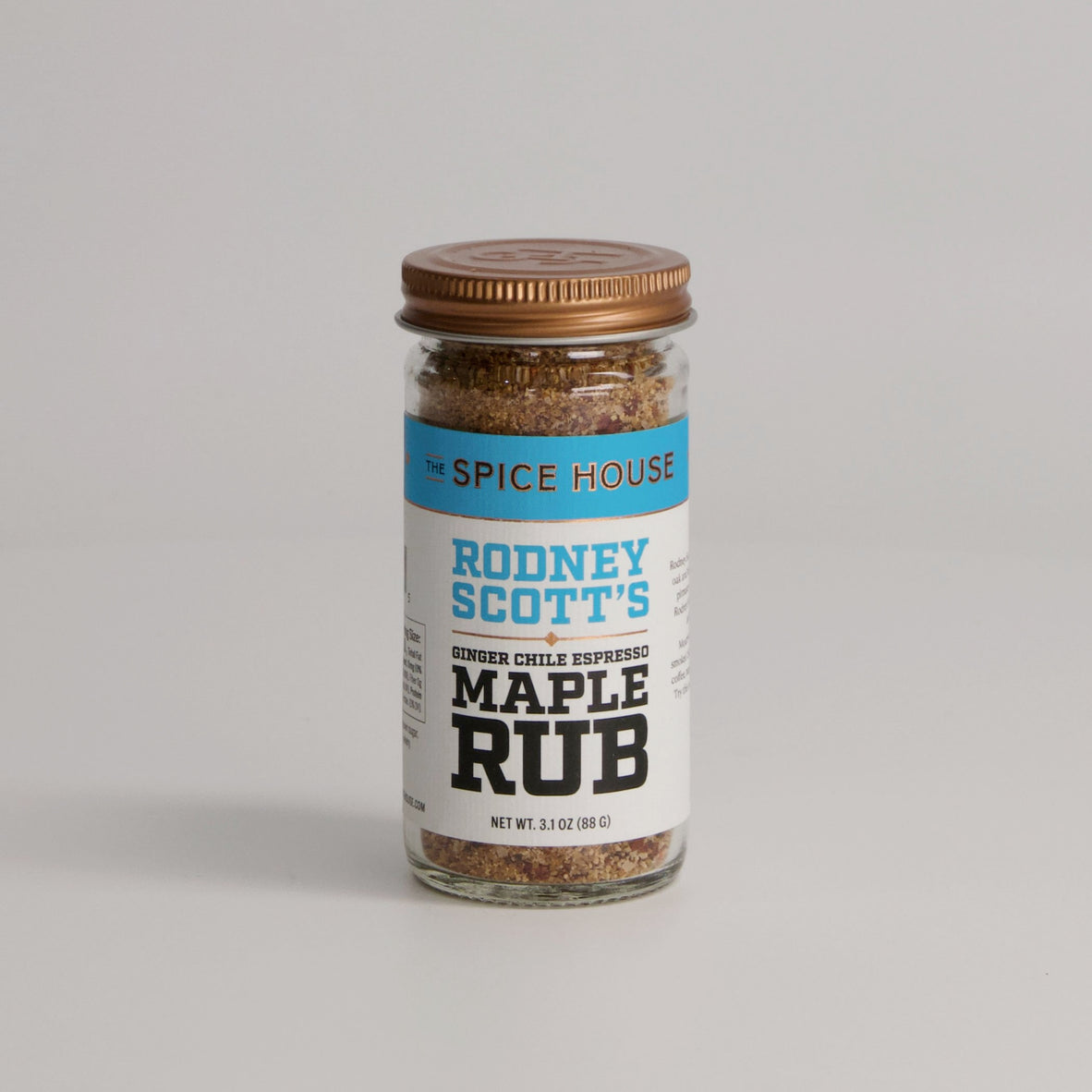 Staff Tips & Tricks
Delicious with grilled, baked, or roasted sweet potato.
A favorite spice rub for pork chops and ribs.
Mix with soy sauce and oil for a meat marinade.
Try this on grilled pineapple!
About This Blend
Developed in partnership with Rodney Scott, a bona fide whole-hog pitmaster and James Beard Award winner, this blend pairs perfectly with pork, chicken, and fish.
Ingredients
Maple sugar, kosher salt, brown sugar, chiles, ginger, spices, coffee, garlic, celery.
Sodium content - 230mg per teaspoon
Get All of the BBQ Brilliance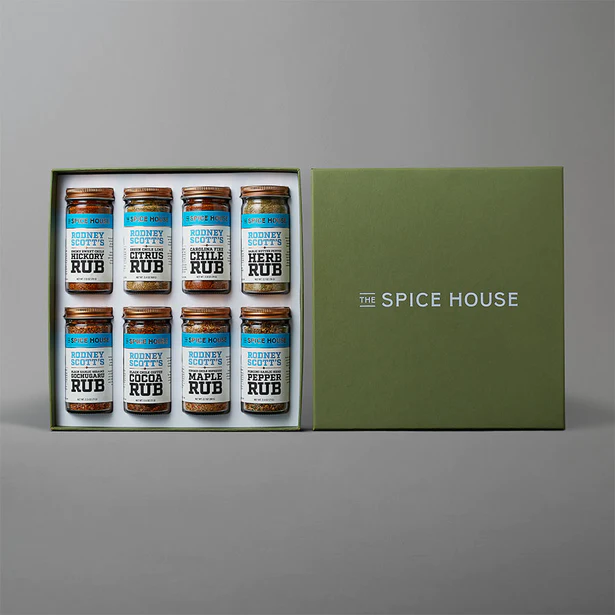 The Rodney Scott Deluxe Collection
Try all eight Rodney Scott collaboration rubs in one box.
VIEW DETAILS
America's Favorite Pitmaster
Famous for traditional whole-hog barbecue, Rodney Scott has been cooking over hardwood coals since he was 11 years old.

Scott's decades-long dedication to the craft has attracted attention from countless food writers and earned him a James Beard Foundation's Award.

He has been the subject of several television features and his cookbook, Rodney Scott's World of BBQ, was released in the spring of 2021 to great fanfare, named one of the best cookbooks of the year.
Barbecue Pork T-Bones
Savory, spicy, sweet, and sticky. These pork steaks are a perfect way to prepare chops.
Spices
Frequently Bought Together
Excellent Rub
We put this on boneless skinless chicken breasts after marinating them in avocado oil and dijon mustard. Off to the grill they go! We will never do grilled chicken breasts any other way!
Rodney Scott Rub is fantastic
did 4 slabs of ribs for fathers day. no BBQ sauce. all gone
We put this sh*t on Everything!
It was the Maple butter popcorn that coming through my Facebook news feed that drew me in. After seeing it for several months I decided to Google the website, great reviews, so I typed in my favorite flavor, Maple and ordered it all. The Gateway to the North Maple garlic is the absolute best, I put it on all my meats and potatoes. My husband's prefers the Rodney Scott's Ginger chili espresso rub on his smoked meats. Next one I want to try is green onion ranch, I know it will be Amazing!
Terrific
I pan fried jumbo shrimp coated in this rub and our taste buds exploded. Really one of a kind taste. Highly recommended.