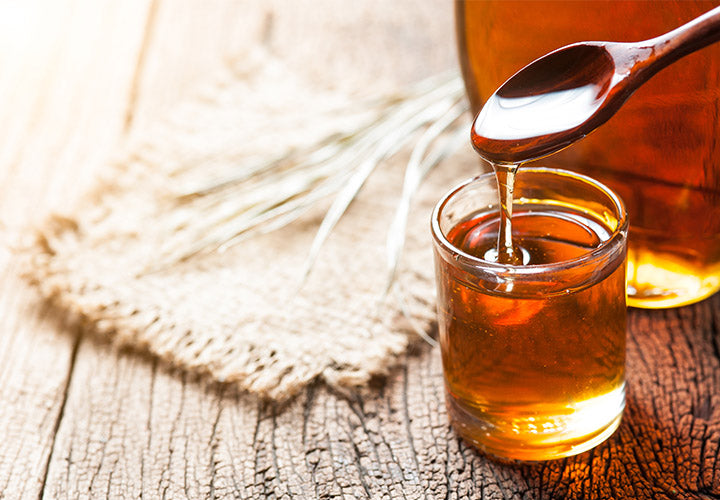 Adapted from the Bon Appetit Cookbook by Barbara Fairchid (2006)
Submitted by: anonymous from Milwaukee, WI
Yield: about 1 cup
Spices
Featured in this Recipe
Preparation Instructions:
Bring the first 6 ingredients to a boil in a small saucepan over medium heat, stirring until sugar dissolves.
Reduce heat to low and simmer until syrup is reduced to 3/4 cup, about 25 minutes.
Cool, strain into a small bowl, add rum and stir to blend.
Refrigerate until cold, at least one hour. (Syrup can be prepared 2 days in advance, keep refrigerated)
More About This Recipe
Serve over fresh melon or ice-cream for a cool dessert on a summer evening. For vegan syrup, use beet sugar or evaporated cane juice.
Browse For Similar Recipes