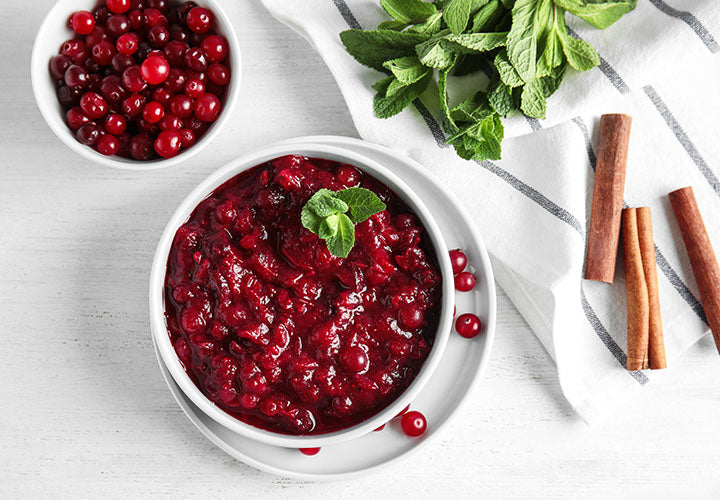 This is my mother-in-law's recipe. I am not sure where it came from but was always a family favorite.
Submitted by: Cathy from Rockford, IL
Yield: 1 LB
Spices
Featured in this Recipe
Preparation Instructions:
Mix all ingredients ingredients in a heavy-gauge sauce-pot and cook over low flame for approximately 15 minutes. Note: I always cook it a bit longer until berries are popping, but don't let them all pop.

Remove from heat. Remove cinnamon stick, add walnuts and liqueur to cooked ingredients. Mix well and refrigerate overnight. Of course, it just keeps getting better each day. I have also frozen the prepared recipe; then thawed in refrigerator overnight.