Ghraybeh (Middle Eastern Shortbread Cookies)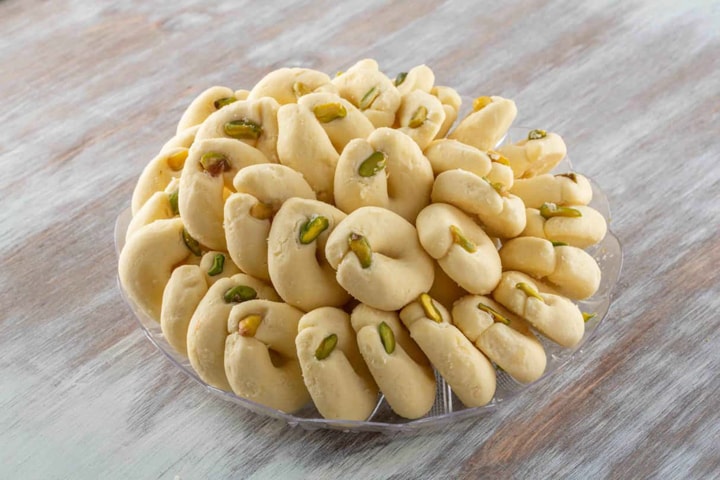 These rich, yet deliciously airy, butter cookies are perfect with a hot cup of black tea. Getting creative with shaping them is half as fun as eating them.
Spices
Featured in this Recipe
Preparation Instructions:


Preheat oven to 300 degrees.


Mix together the butter, sugar, and orange flower water until light and creamy. Sift together flours, salt and cardamom and stir into butter mixture until well combined. Chill dough for 30 minutes.


Form dough into grape-sized balls, then shape balls into wreaths, diamonds, "s" shapes, etc. (or leave round). Place a pistachio on each cookie.


Arrange cookies 1 inch apart on ungreased baking sheets. Bake 18 to 20 minutes, until cookies are dry to the touch and just starting to change color. Transfer cookies to a rack and immediately dust heavily with powdered sugar. Makes about 3 dozen cookies.


More About This Recipe
Blanched almond or pine nuts can be used in place of pistachios. For a non-traditional cookie, orange flower water can be replaced with whiskey or other flavors.
If you enjoyed this recipe, check out more Middle Eastern recipes here.
Browse For Similar Recipes