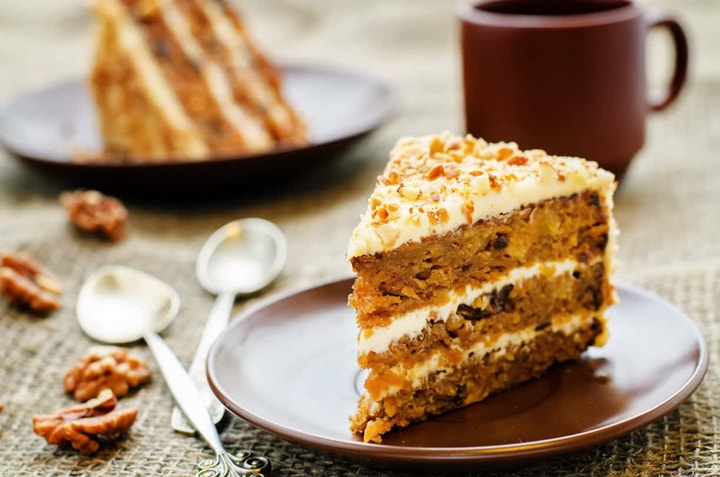 My husband is from Kashmir, a beautiful valley in the western Himalayas. Kashmir is famous for high quality saffron, red peppers, apples, almonds, walnuts, woolens, and its scenic beauty. This recipe combines the favorite flavors of Kashmir in a moist cake.
Submitted by: Bibi from Lake Fewa, Nepal
Yield: 12 servings
Spices
Featured in this Recipe
Preparation Instructions:
1) Preheat oven to 350 degrees. Grease and flour a 9 inch cake pan.
2) Sift the 1 Cup flour with 1 tsp. baking soda.
3) Beat eggs with sugar and ghee (or butter) thoroughly.
4) Fold flour mixture into egg mixture until just combined. Fold in carrots, nuts, and raisins gently. Batter will be stiff.
5) Bake in preheated oven 35-45 minutes or until toothpick inserted in center comes out clean.

More About This Recipe
Garnish with powdered sugar and or silver leaf if desired. Can be baked in a 9x5 inch loaf pan alternately. Cake freezes well also.
If you enjoyed this recipe, check out more baking recipes here.
Browse For Similar Recipes