Moroccan Carrot Salad with Harissa Vinaigrette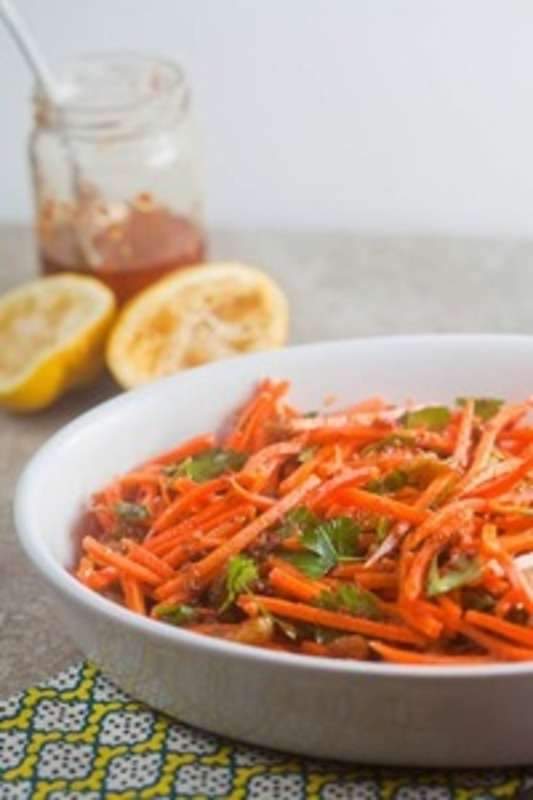 This time of year is brutally cold here in upstate New York. Combined with what seems like never-ending darkness, its easy to fall into a rut of all comfort food all the time. I'm always looking for healthy recipe ideas that I can still get excited about in this weather. This carrot salad is a definite winner. Even though the salad itself is cold, the harissa vinaigrette is spicy enough that it'll warm you right up. Plus, after so much holiday excess, eating a big ole plate of carrots just feels good!
Submitted by: Lauren from 37 Cooks,

Spices
Featured in this Recipe
Preparation Instructions:
To make the dressing, combine the harissa, olive oil, and lemon juice in a small jar. Cover and shake well to combine. Season to taste with salt.

Combine the carrots and raisins in a large serving bowl. Pour on half the dressing; mix well. Toss in parsley and feta. Add additional dressing to taste.

Leftover dressing will keep refrigerated for several days.
Browse For Similar Recipes