Pasta with Smoked Chicken and Mushrooms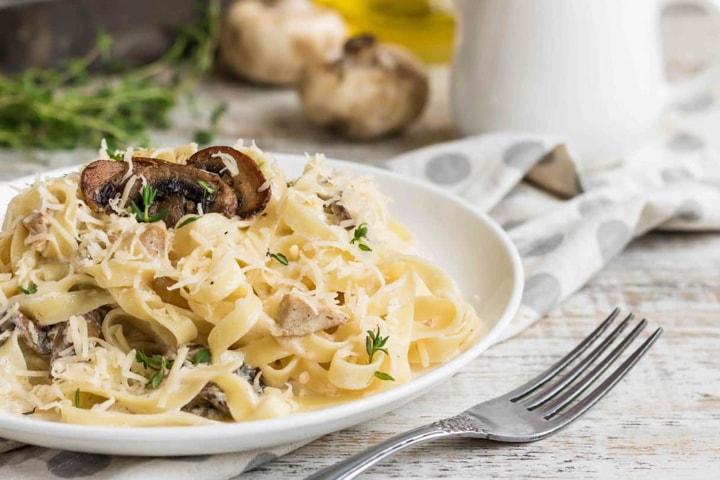 I found this chicken and mushroom pasta recipe about 15 years ago in a magazine, and it has been a family favorite and crowd pleaser ever since.
Submitted by: Cindy from Pelham, NH
Yield: 4 to 6 servings
Spices
Featured in this Recipe
Preparation Instructions:


Melt butter in a large skillet over medium heat. Add the onion and cook until onion is translucent.



Increase head to medium-high, add mushrooms and salt. Cook, stirring until the mushrooms are well browned.



Reduce heat to medium-low, and stir in the flour, cook for 1 minute.



Add broth, paprika and mustard. Reduce heat to low and simmer until sauce thickens, 3 minutes.



Stir in chicken and cook 1 minute.



Meanwhile, cook noodles according to package directions. Drain.



Just before serving, stir the sour cream and dill into the sauce. Toss the noodles with the sauce.


More About This Recipe
I love to smoke chicken outside on the grill and then use it in this recipe.
Browse For Similar Recipes