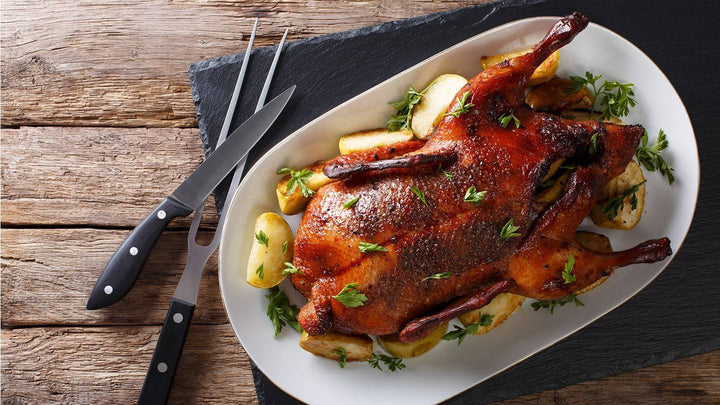 Vanilla bean caviar and fine Italian truffle oil make for a delectable rub for raosted duck.
Submitted by: John from Chicago, IL
Yield: 1 roast duck
Spices
Featured in this Recipe
Preparation Instructions:
Preheat oven to 350 degrees.

Cut the vanilla bean in half and scrape out the seeds.

Combine seeds with truffle oil and vegetable oil.

Run vanilla/truffle paste all over duck skin. (Use a basting brush.)

Season with sea salt and white pepper.

Roast in oven, breast side up, for 1- 1 1/2 hours...or until thermometer placed in leg reads 170 degrees. Baste every half hour. Duck is a red meat, so if you prefer yours a little pink, remove it when the temperature reads 130-140.

Let rest 15 minutes before carving.

Mix pan juices with sage and flour to make exceptional gravy.
More About This Recipe
We recommend basting the duck with any pan juices that come from the bird itself. If you find there aren't enough juices, use melted butter.
Browse For Similar Recipes