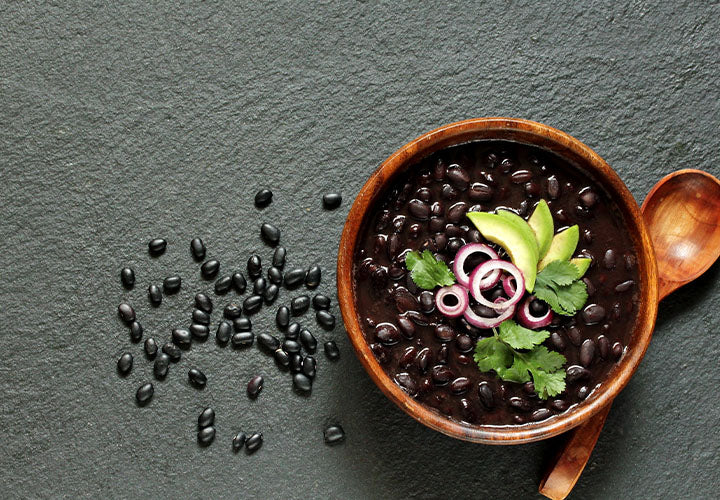 Adobo seasoning is usually for grilled chicken and pork, however it makes the perfect seasoning for a simple pot of beans.
Recipe by Geoff Marshall
Yield: Serves 6-8
Spices
Featured in this Recipe
Preparation Instructions:
In a large pot, boil 10 cups of water, add beans stirring often for two minutes.

Remove from heat, cover and let beans sit for 1 hour.

Drain beans and rinse them off in water.

In the same pot, sweat onions and garlic in oil.
(You can save some raw onion for garnish)

Add six cups of water, Adobo Seasoning, and your stock cube. Dissolve spices and stock cube then add beans.

Let this mixture simmer on medium low heat for over an our, until beans are tender.

Serve with lime wedges, sliced red onion, sliced avocado, and chopped cilantro.
More About This Recipe
Add Chorizo or smokey bacon for some more body. You may cook this same recipe with canned beans or even do an overnight soak. Some will argue that the overnight isn't necessary.
Browse For Similar Recipes