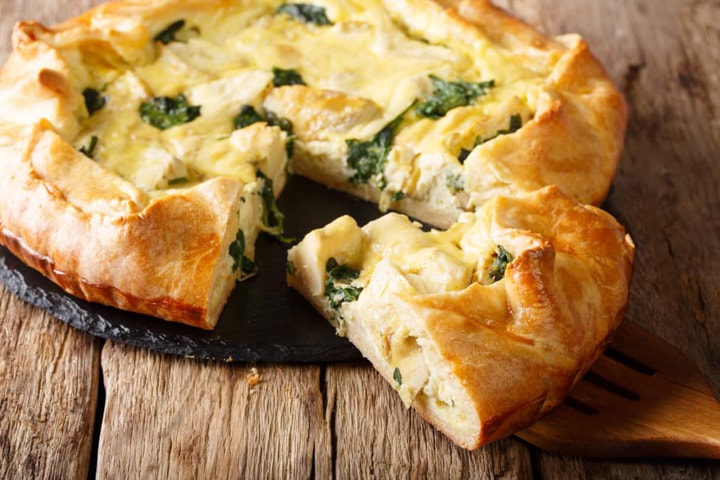 Artichoke Pie is a family heirloom. It is so easy to put together and so delicious!
When it comes out of the oven it just reminds me of mom, family, and those good old days. We have this pie only for special occasions, but my husband says he'd like it more often. But having it on the holidays makes it that more special. Delicious and as easy as pie, it looks like a pie made in a bakery in Italy!
Submitted by: JOANNE from MAHOPAC, NEW YORK
Yield: 8
Spices
Featured in this Recipe
Preparation Instructions:


Press out ½ of the Pillsbury dough on a pie plate. Mix other ingredients and pour on top of the dough. Then take the other half of the pie crust and stretch it out on top of the pie ingredients.


Preheat oven to 350.


Bake for about 35 to 45 minutes until bubbly.


This freezes well and so it can be made ahead.