Broiled Salmon with Maple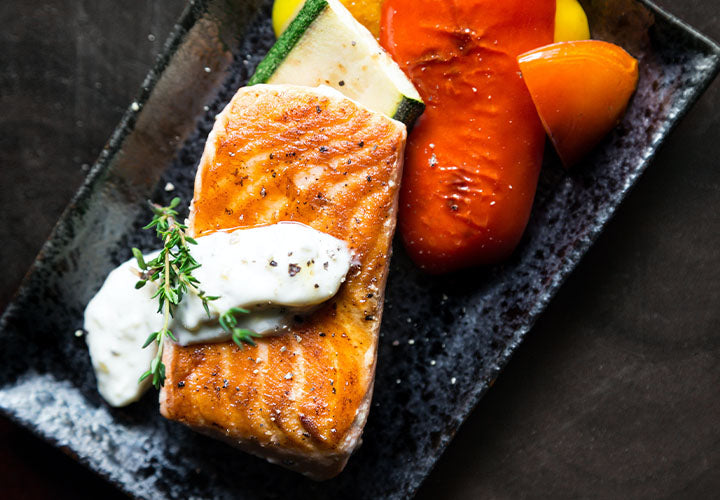 I first tried this as an experiment...it just sounded like a good way to use granulated maple. It is now a favorite with company. I really haven't measured or weighed things...these quantities are my best guess. It's kind of a "go with your gut" (pardon the pun) recipe!
Submitted by: Kate from Mansfield Center, CT
Yield: 6
Spices
Featured in this Recipe
Preparation Instructions:
Rinse the salmon and pat dry. Sprinkle with lemon juice, followed by Chesapeake Bay Seasoning. Rub. Drizzle with olive oil, then sprinkle with 3 tablespoons of the maple. Refrigerate for at least 30 minutes. Sprinkle on remaining maple. Broil 'til done to your liking. In the final few minutes, if you like, top with leeks followed by the tomatoes and allow them to brown.


More About This Recipe
We like to have this with roasted red potatoes with rosemary, and green beans (haricots verts, if you can find them) sauteed in olive oil with a bit of basil.
Browse For Similar Recipes