Philly Cheese Steaks with Chicago Steak Seasoning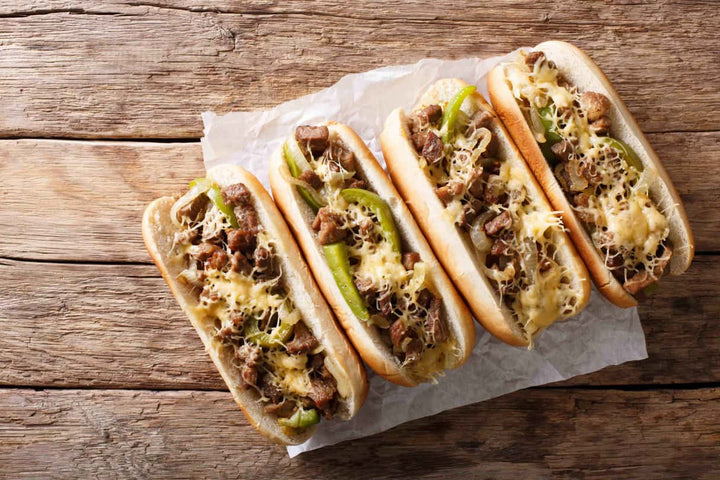 I've just made myself, what is quite possibly, the greatest - greatest - philly cheese steak sandwich ever. And I've had Pat's in Philadelphia. I haven't made anything this good in years. Jeff Founder
Pathetic Suburban Males' Grill Club
Submitted by: Jeff from Geneva, IL
Yield: Dependant upon appetite
Spices
Featured in this Recipe
Preparation Instructions:


Cook steaks - as thick as you want your sandwich - until done, sprinkling Chicago Steak seasoning on each side.


As they start to get done, cover with as much of the Kraft American as you like and cover, lowering heat to let the cheese melt and not burn the steak.


Slather the mayo on the untoasted bun and add steak and cheese (and mushrooms peppers and onions, if desired)


Keep drooling dogs away and devour.


Browse For Similar Recipes