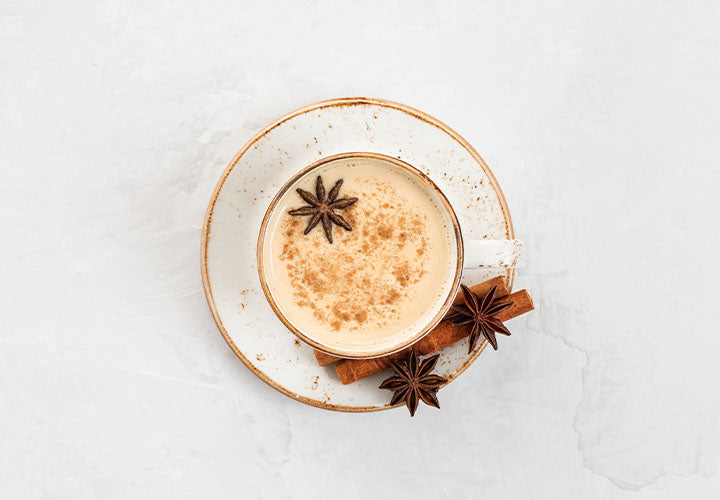 You don't need an espresso machine with a steamer to make this. We have a few tricks you can use to make a foamy chai tea latte at home.
Yield: 1 8 oz latte
Preparation Instructions:
Steep tea bag in hot water to desired strength. (Stronger is better as the cream will mellow out the flavor.)

Warm milk with steamer, stir in chai mix until dissolved. Steam milk until it becomes frothy.

*Gently pour steamed milk over tea so that the liquids mix somewhat before the foam is floated on top.

Garnish foam with a pinch of spices like cinnamon, nutmeg, or cardamom.

*See hints if you don't have a steamer.
Browse For Similar Recipes