Lake Shore Drive Creamed Chicken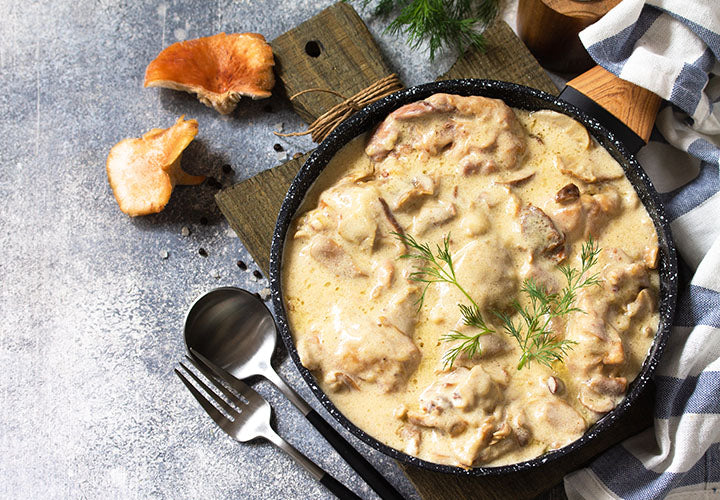 This creamy chicken dish is a simple dinner that's perfect for a family dinner. Throw in your favorite vegetables. Frozen peas just happen to be my favorite.
Submitted by: sharon from chicago, il
Yield: 8
Spices
Featured in this Recipe
Preparation Instructions:
In medium pot, boil potatoes till fork tender; set aside.

In large pan, saute chicken till golden brown and juices run clear; about 15 to 20 minutes. Set aside.

In the same pan for the chicken, mix together sour cream, cream cheese, garlic, chicken stock and Lake Shore Drive Seasoning.

Over medium heat, cook the sauce till smooth. Add the chicken pieces to the sauce and cook for 20 minutes. Finally add the potatoes, mushrooms, and peas and cook for an additional 10 minutes.
Browse For Similar Recipes