Maple Garlic Stuffed Pork Loin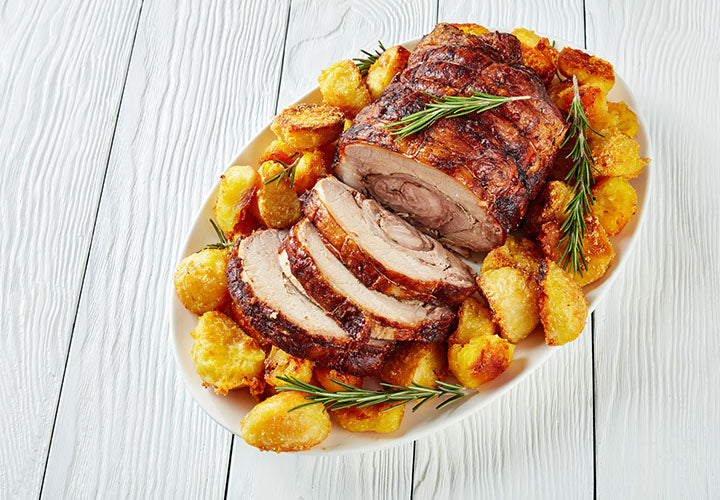 Recipe submitted courtesy of Spice House Manager, Mike Kutka. Try pairing this pork loin with roasted potatoes and a sparkling fruit cider.
Yield: 6-8 servings
Spices
Featured in this Recipe
Preparation Instructions:
Butterfly your pork loin, so it is one slab of meat.

Whisk your soy sauce and Gateway together, thoroughly coat the pork on top and bottom.

While the loin marinates, cook the onions and celery in butter until glassy.

Follow the directions on the box, add your stuffing mix, water, and cook until ready.

Layer the stuffing over the pork, roll it up, and then tie it off with food safe string or reusable roast ties.

Bake in the oven at 350° until the roast reaches an internal temperature of 160° (About 1.5 hours)

More About This Recipe
For best results, try marinating the meat for at least 2 hours before cooking. This recipe calls for a box of pre-made stuffing mix, although any type of stuffing will do. Try adding dried fruit and nuts to your stuffing.
Browse For Similar Recipes