Devilish Dill Egg Seasoning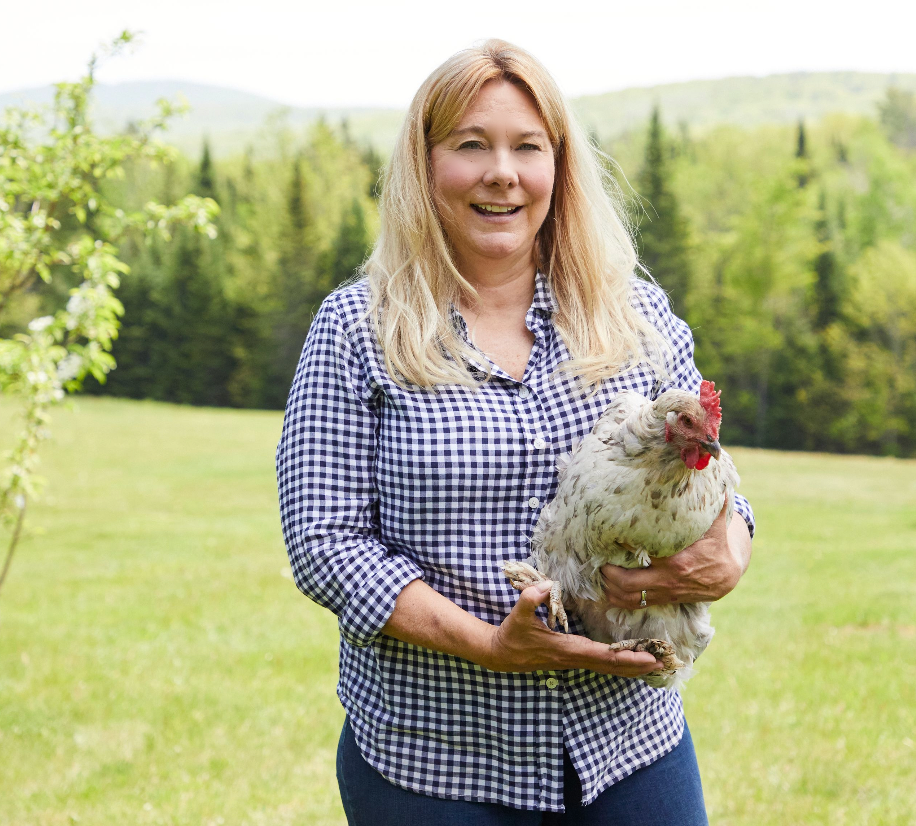 Staff Tips & Tricks
Sprinkle on any style egg for the perfect topper.
Great for an easy weeknight meal on veggies, chicken or fish.
An easy addition to pasta with olive oil and veggies.
About This Blend
Raising chickens on her Maine farm and eating eggs almost every day, Lisa wanted to create a blend that could enhance the flavor of her eggs even in the coldest of months when fresh herbs aren't always available. Adding her favorites tarragon and dill, with a splash of mustard and garlic, creating a blend not only perfect for eggs but to add to chicken, fish and pasta dishes.
Ingredients
Mustard, sea salt, garlic, pepper, dill, tarragon, chives.
Complete Your Set
& Save 5%
Original Price:
Bundle Price: (Save 5%)
A Shared Table Collaboration
Lisa Steele is a fifth-generation chicken keeper, cookbook author, and all-around "eggspert." Fresh Eggs Daily launched in 2009 first as a Facebook page, and then as a blog and social media platform to help others raise happy, healthy backyard flocks. Lisa's family came to the US from Finland and were honest-to-goodness chicken farmers, and growing up across the street from their farm, she took the step to become the fifth generation in her family to raise chickens.

15 years later, with over a million followers and 7 published books on backyard poultry, Steele is known as the "Queen of the Chicken Coop." Lisa is proud to carry on this family tradition and launch her first ever egg blend with The Spice House.
Devilish Dill Potato Salad
with Bacon and Eggs
This salad includes them both, plus savory bacon, salty capers and a melange of herbs, garlic and mustard seasoning.
Spices
Frequently Bought Together
Good flavor
Made egg salad. Nice taste. A little salty then I expected
Okie
Made egg salad with this, family loved it.
Fantastic blend!
Deviled eggs are one of my favorite side items, or a light meal on their own some evenings. I'm always looking for ways to up my game on these. This does it. I used Lisa Steele's suggestion for the basic filling recipe from her blog - mayonnaise and some white wine vinegar, to which I added a fairly generous amount of this seasoning. It was a perfect blend; really nice. I am looking forward to using this seasoning with other egg dishes.
Devilish Dill Egg Seasoning
A must try if you love deviled eggs!!! The flavor is amazing!!! Also would be great in potato salad.