Apricot and Chili Roasted Pork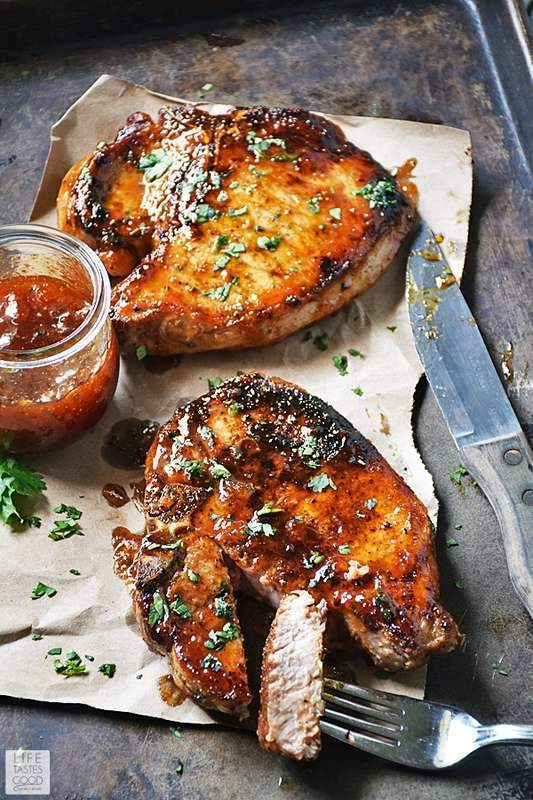 I threw this recipe together from what I had on hand at home. It was a hit!
Submitted by: John from Chicago, IL
Yield: 6-8 generous portions
Spices
Featured in this Recipe
Preparation Instructions:
Marinate the pork roast in the red wine, soy, garlic, red onion and whole chipotle for 4-6 hours.

Preheat oven to 300 degrees.

Mix the salt, oregano, paprika, chili powders, adobo seasoning and cumin together for the rub.
Remove the pork roast for the marinade and rub the spices all over. Save the marinade.
Put the pork into a baking dish. Add the marinade. Stick the apricots into the roast using toothpicks.

Place the dish on the lower rack of the oven and bake at 300 degrees for 2 - 2 1/2 hours until the internal temperature reaches 180 degrees. Baste from time to time with the marinade. Add more red wine if the marinade gets too dry. If any of the apricots become too dark, remove them and let them sit in the bottom of the pan.

Remove the roast and let cool slightly. Cut the apricots into chunks. Dice the pork--about 1 cup per person. Spoon the marinade into a wide pan and add 1 C water. Add the diced pork and apricots. Simmer for 20-30 minutes until the mariande had begun to stick to the pan. Add more water if necessary.
More About This Recipe
This works well with cheesy mashed potatoes or spanish rice.
Browse For Similar Recipes