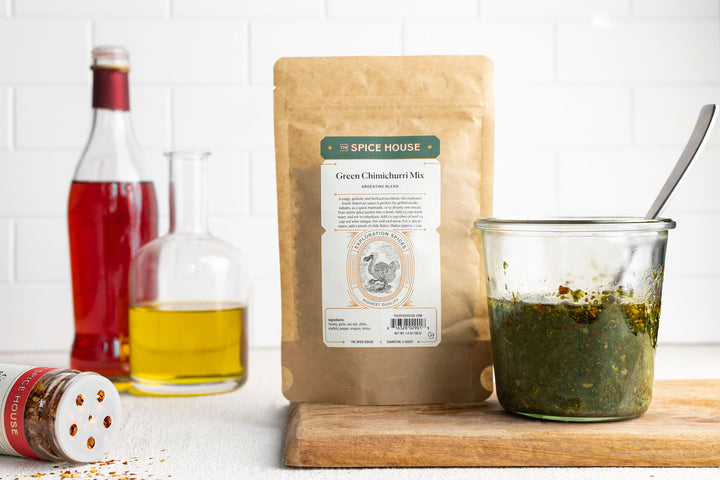 A tangy, garlicky and herbaceous blend, this explosive South American sauce is perfect for grilled steaks, kebabs, as a quick marinade, or to drizzle over bread.
Yield: 1 Cup
Spices
Featured in this Recipe
Preparation Instructions:
To make the Chimichurri sauce, add entire packet to bowl or mason jar.
Add 1/3 cup warm water and stir to rehydrate.
Add 1/2 cup olive oil and 1/3 cup red wine vinegar, stir well and serve.
For a spicier sauce, add a pinch of chile flakes.
Makes approx. 1 cup and lasts for 2 weeks in the fridge.