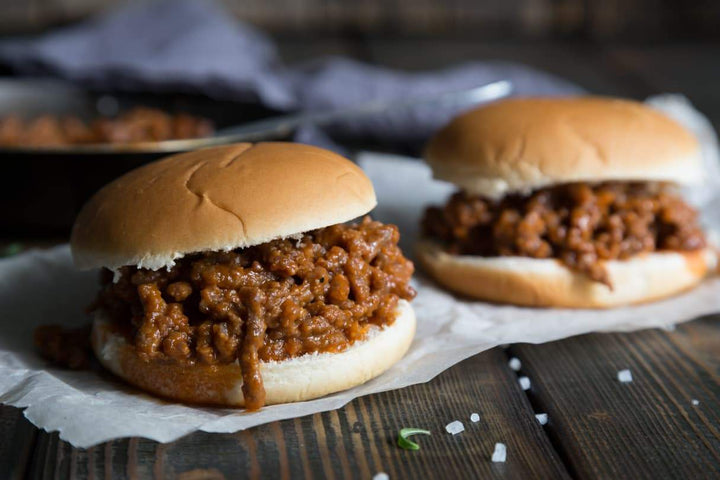 The first time I had this was in 1970. The recipe was from our church organist, who was also the mother of the kids I used to take care of in junior & senior high school. Now it's a favorite of my kids. Two of the ingredients are from The Spice House.
Submitted by: Kathy from Van Nuys, California
Yield: 6 Servings
Spices
Featured in this Recipe
Preparation Instructions:
Brown ground beef with chopped onion and green pepper. Drain meat. Add the remaining ingredients and simmer approximately 15 minutes. Serve with burger buns or any other favorite bun.
More About This Recipe
Homemade sloppy joes are a classic comfort meal for kids and adults alike. This classic take on the fan-favorite sandwich will leave you coming back for more.
What Are Sloppy Joes?
Sloppy joes are made from hamburger meat and sauce, generally some mixture of ketchup and mustard or worstechire sauce, and served on a bun. Be sure to also have a look at this Minnesota-style sloppy joe recipe and this vegan sloppy joe recipe.
Browse For Similar Recipes