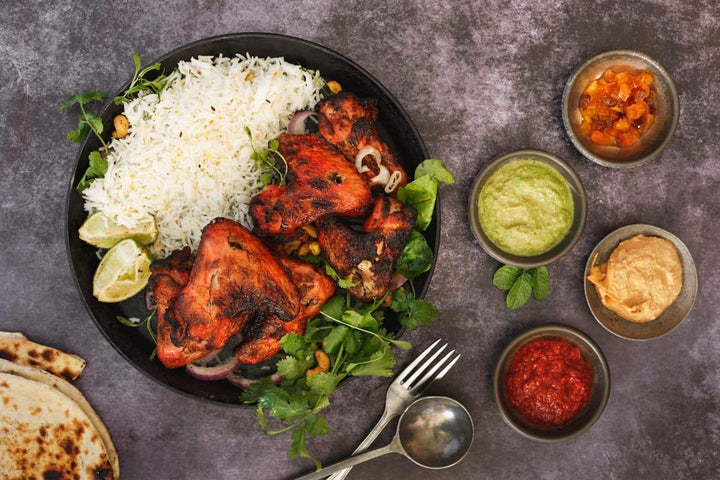 I love Indian food and I REALLY love tandoori chicken. But, not having a 900-degree tandoor oven presented a problem. Or so I thought.
Fortunately, The Spice House has amazing tandoori chicken spices that make it SO easy to make tandoori chicken at home! Moist, tasty, and low-calorie, tandoori chicken is now a new staple in my cooking repertoire.
Submitted by: Judy from 37 Cooks,

Spices
Featured in this Recipe
Preparation Instructions:


Mix all except onions together in large non-metallic bowl, being sure to coat all chicken pieces in yogurt and seasonings. Cover and refrigerate for 4 hours.


Meanwhile, preheat oven to 400°F. Line a half-sheet shallow baking pan with foil and place a wire rack on top of that (I used the rack normally used for cooling cookies.) Take chicken out of refrigerator and place on rack, spacing evenly.


Bake 30 to 40 minutes, turning once and placing onions on top at that time. If you want to add some extra char, trying using your oven's broiler once chicken is thoroughly cooked.




This is delicious served with raita and basmati rice. You can garnish this with fresh cilantro and even lime wedges.
Browse For Similar Recipes