Chinese Five Spice Dipping Sauce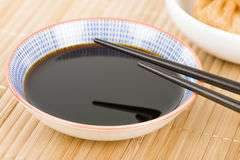 Try this quick and simple recipe for dumplings, potstickers, or chicken wings.
Submitted by: Kate from Milwaukee, Wisconsin

Spices
Featured in this Recipe
Preparation Instructions:
Whisk all the ingredients together.
More About This Recipe
If ginger juice is not available, just use fresh ginger (about 1/2 inch piece), grate it into cheese cloth and squeeze out the required amount. If you leave the fresh ginger in the sauce, it will get hotter with time.
Browse For Similar Recipes