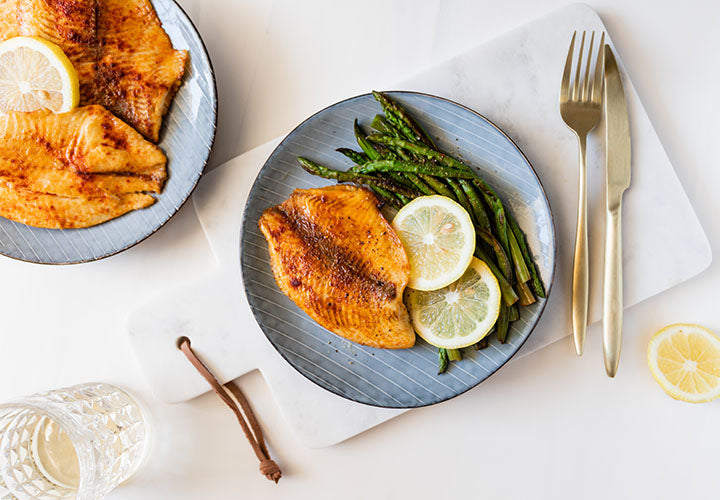 This is a garlic, lemon, pepper flavored tilapia. The 3 spice blends I use have a lot of overlap on the garlic, lemon & pepper flavors, but each brings a little something different along with it. I find they work well together, while letting the main flavors shine. It's that little background flavor that makes them go hhhmmm.
Submitted by: Lara from Rockford, IL
Yield: 4 Servings
Spices
Featured in this Recipe
Preparation Instructions:
Preheat oven to 375F.
Brush a little of the olive oil in bottom of shallow baking dish.
Mix the three seasonings well in a small bowl.
Rinse the tilapia & pat dry.
Season tilapia with the spice mix on both sides & place in baking dish.
Drizzle lightly with remaining olive oil.
Bake for 25-30 minutes until tilapia is cooked through & flakes easily.
Sprinkle with lemon juice when it comes out of the oven.
More About This Recipe
I usually give the spice mix a lite grind in my mortar & pestle, I find it brings out the flavors, but it is no big deal if you don't have one (or forget like I do).
Browse For Similar Recipes