Florida Citrus Pepper Salt-Free Blend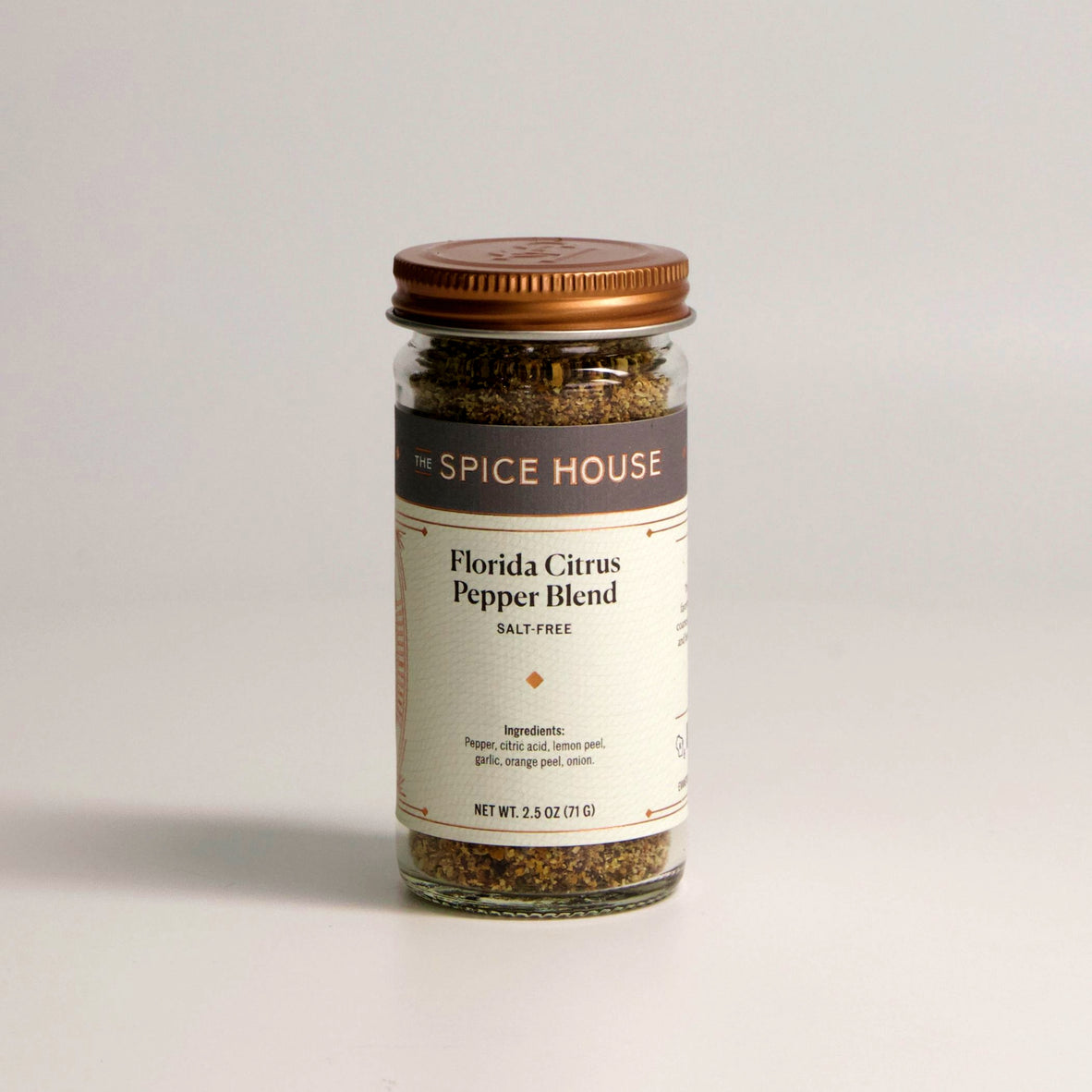 Details
This is among our most versatile seasonings, but is especially good on game, duck, pork, and fish due to the its notes of orange and lemon. You can also use it to liven up a gravy or sauce. This blend was formally called, "Florida Seasoned Pepper." Ingredients: Pepper, citric acid, lemon peel, garlic, orange peel, onion.
Complete Your Set
& Save 5%
Original Price:
Bundle Price: (Save 5%)
Spices
Frequently Bought Together
Browse For Similar Spices
Best Pepper Ever!
We love Florida Citrus Pepper! We use it on everything. It's our go-to pepper!
My favorite.
Great on my fish and chicken entrees.
Best pepper blend
I love this blend. The touch of citrus gives an extra layer of flavor to everything I use it on. If you love pepper, this is one to add to your spice collection.
Fresh Taste!
Citrus always brightens our fish dishes! Love the convenience of free shipping for the flat packs and they always arrive sooner than expected!
One of my favorites!
Great for punching anything where your first instinct is "this needs more salt." It probably doesn't.