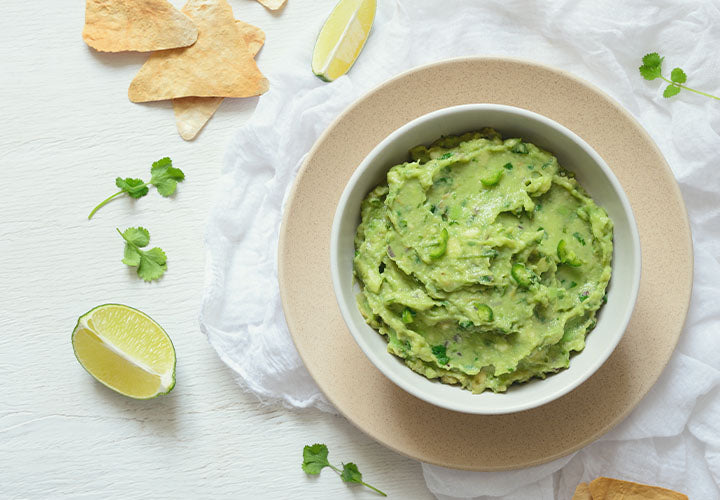 The only secret to good guacamole is using fresh ingredients. That...and a dash or two of Salt-Free Adobo Seasoning.
Submitted by: Lonnie R. from San Diego, CA
Yield: 2 - 4 servings
Spices
Featured in this Recipe
Preparation Instructions:
Cut the avocados in half. Remove the pit. Score the inside of the avocado with a blunt knife and scoop out the flesh with a spoon. Place in a bowl.

Using a fork, roughly mash the avocado. Add the lime juice. Add the chopped onion, cilantro, and chilis. Chili peppers vary individually in their spiciness. So, start with a half of one chili pepper and add more to the guacamole to your desired degree of heat.

Serve immediately:
If making a few hours ahead, place plastic wrap on the surface of the guacamole and press down to cover it to prevent air reaching it.

Garnish with slices of red radish or jicama strips.

Serve with tortilla chips.

More About This Recipe
The oxygen in the air causes oxidation which will turn the guacamole brown. This is why plastic wrap is helpful when making ahead.