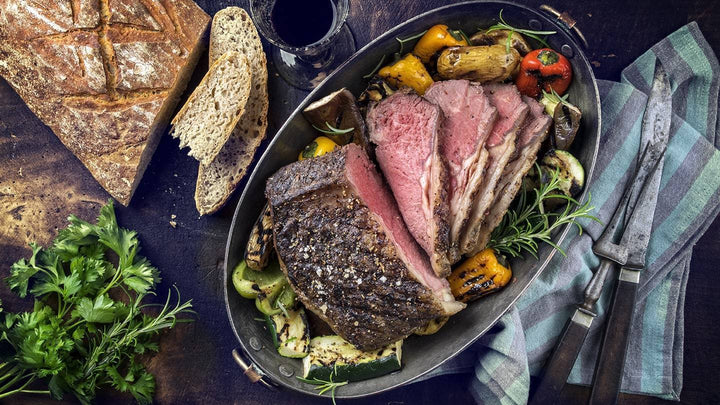 My name is Perry. I live in Monroe NJ and am a big fan of The Spice House. I had to tell you about a recipe I have created using multiple spice blends from you. The crust is INSANE. The English Prime rib helps cut the heat, the paprika adds a hint of smokey and the additional brown sugar just caramelizes everything. Try it!!!
Submitted by: Perry from Monroe , New Jersey
Yield: 6
Spices
Featured in this Recipe
Preparation Instructions:
Mix in a bowl. Rub up the roast really really good making sure you press in the brown sugar crumbles. Refrigerate anywhere from 4 to 48 hours. You can roast it in the oven fat side up at 325 or on the grill. I have a Weber and use the warming rack as indirect heat. Also, fat side up.

For a medium rare doneness, pull beef out of oven or off grill when internal temperature reaches 135. Cover in foil and let it rest for at least 5-10 minutes before slicing.
Browse For Similar Recipes