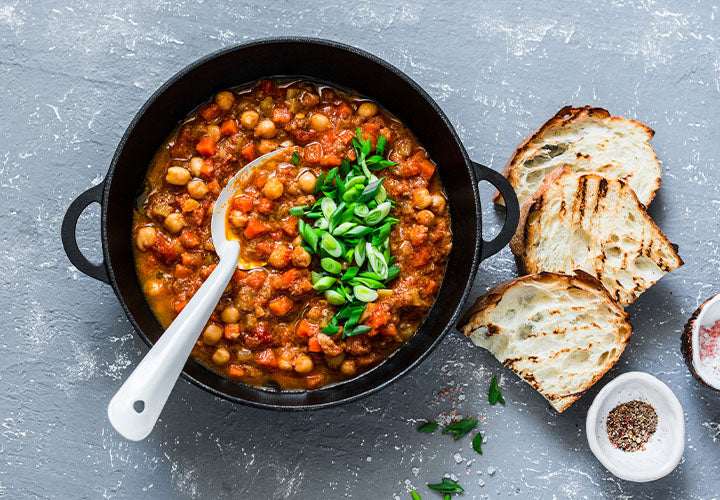 I became a vegetarian a little while ago and I use a lot of spices now. Here is a recipe for a chili that doesn't use a meat subsitute. Meat lovers like this recipe a lot.
Submitted by: Linda from Johnstown, PA
Yield: 4-6
Spices
Featured in this Recipe
Preparation Instructions:
Saute onion, peppers and garlic for about 5 minutes. Add all ingredients to a crockpot, except for cheese. Cook on low for 4 - 5 hours. Stir once in a while.

Put cheese on top of each bowl and serve.
More About This Recipe
This is good with a crusty bread. If you use tofu it takes on the flavor of the chili and makes it a little thicker. Squeeze water out of tofu and crumble it into the pot. For vegan chili, omit sugar and cheese.
Browse For Similar Recipes