Green Sichuan Peppercorns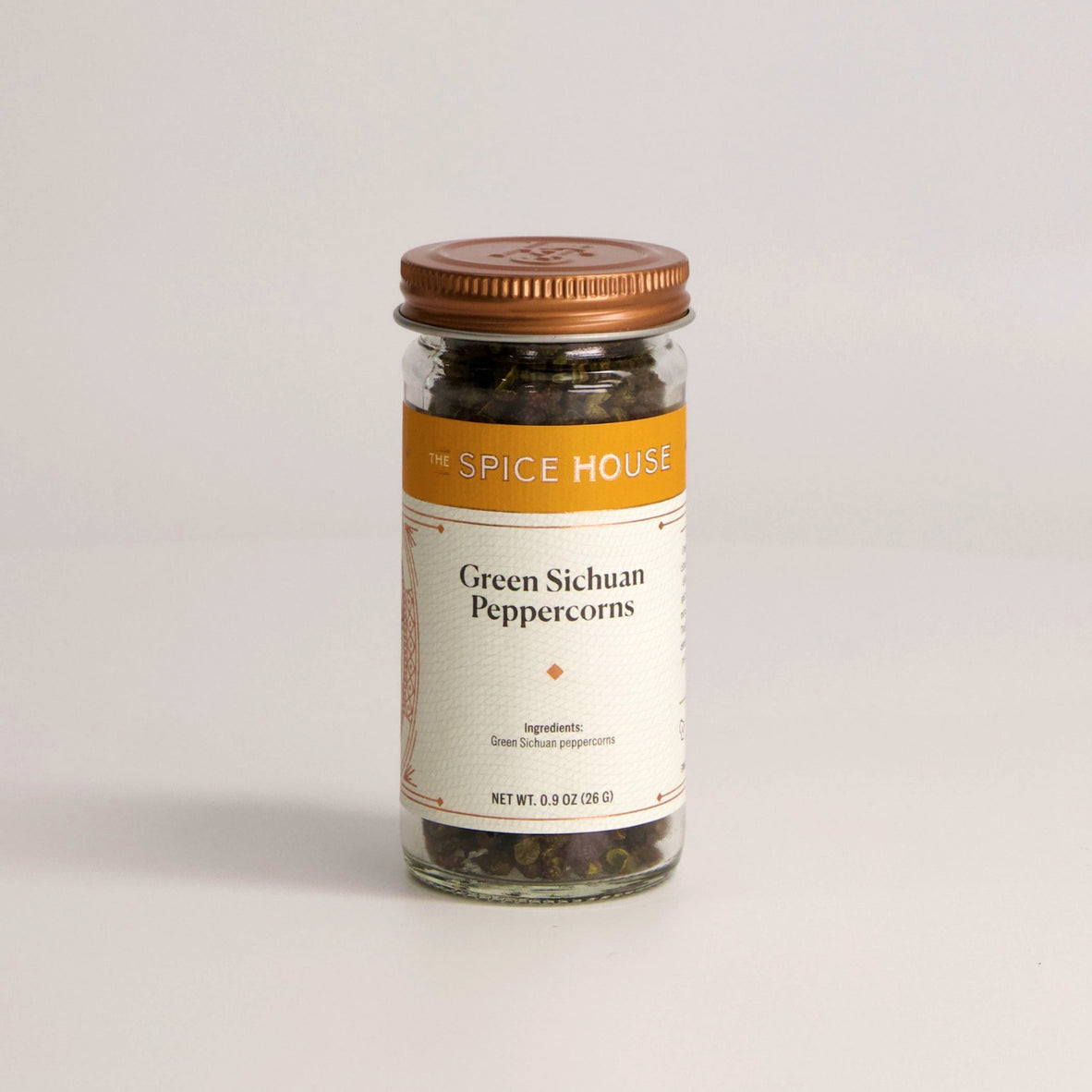 Staff Tips & Tricks
Green Sichuan peppercorns offer a fun flavor twist on your favorite Sichuan peppercorn recipes, such as mapo tofu, Szechuan beef, Kung Pao chicken, or infused chili oil.
Toasted and ground, green Sichuan peppercorns are a tasty addition to spice blends. Try mixing ground peppercorns with ginger, cinnamon, and garlic for an aromatic pork rub.
Fry these peppercorns in oil to infuse their flavor before stir-frying your favorite proteins and vegetables.
About This Spice
Sichuan peppercorns are actually part of the citrus plant family. They aren't hot in flavor, rather bright, sharp, and aromatic. They also contain a molecule known as hydroxy-alpha-sanshool which produces a numbing and tingling effect on the tongue. This sensation opens the palate and allows the tongue to perceive flavors differently. The effect is deliciously fun when paired with hot chile peppers, creating a balance known as "ma la" in Szechwan cuisine. We grind these peppercorns fresh before mixing them into our Sichuan Chile BBQ, Shichimi Togarashi, and Chinese Five Spice.
Ingredients
Ingredients: Green Sichuan Peppercorns
Complete Your Set
& Save 5%
Original Price:
Bundle Price: (Save 5%)
Spices
Frequently Bought Together
wow what an interesting spice
I loved them it is like no other spice you can get, it is a unique experience.