The House Blend Chicken All-Purpose Seasoning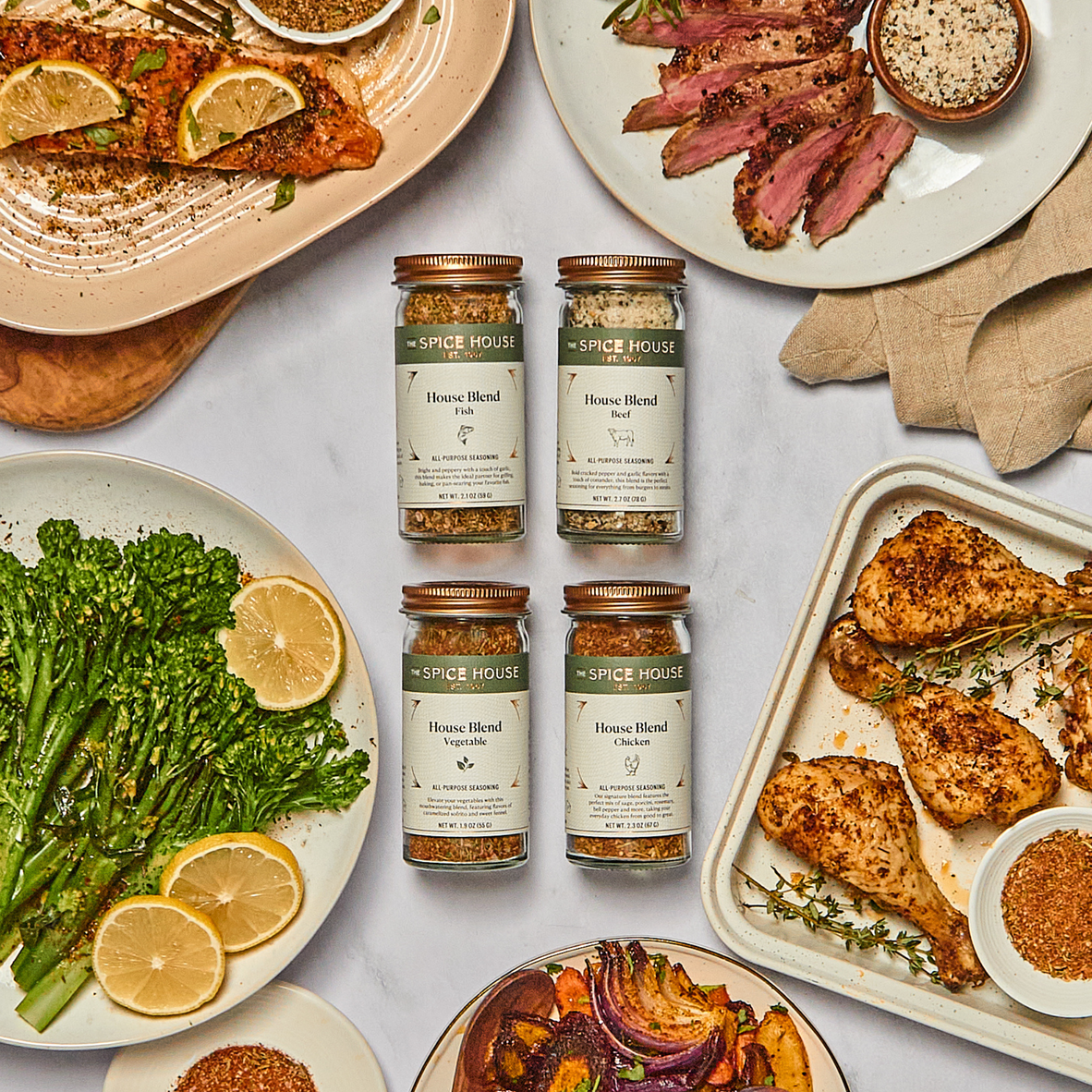 Staff Tips & Tricks
Fabulous on any chicken dish from a simple sheet pan roast to out on the grill.
Coat chicken with EVOO then season before roasting, sauteing or grilling.
For an easy meal, add veggies to pan with chicken, top with a slice of lemon and splash of white wine, then roast.
Ingredients
Sea salt, paprika, garlic, red bell pepper, onion, pepper, shallots, porcini mushroom, rosemary, parsley, sage, thyme, mace.
Complete Your Set
& Save 5%
Original Price:
Bundle Price: (Save 5%)
Spices
Frequently Bought Together