Chipotle Garlic Barbecue Meatballs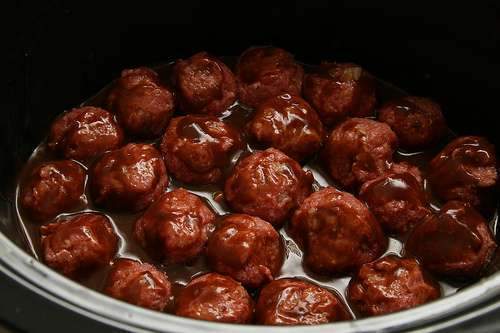 made it up from ingredients hanging around the house.
Submitted by: Richard from Milwaukee, Wi
Yield: 60 meatballs
Spices
Featured in this Recipe
Preparation Instructions:
Preheat oven to 350 degrees. Mix until fully incorporated the first 9 ingredients. Roll the beef mixture into 1 inch balls. Bake on a cookie sheet about 10 minutes until cooked. Pour the bbq sauce over the meatballs and stir until coated. Best served in a crock pot kept on low heat.
More About This Recipe
Use as an appetizer; also works well as meatloaf. Meatballs can be made any size. For larger meatballs, increase cooking times.