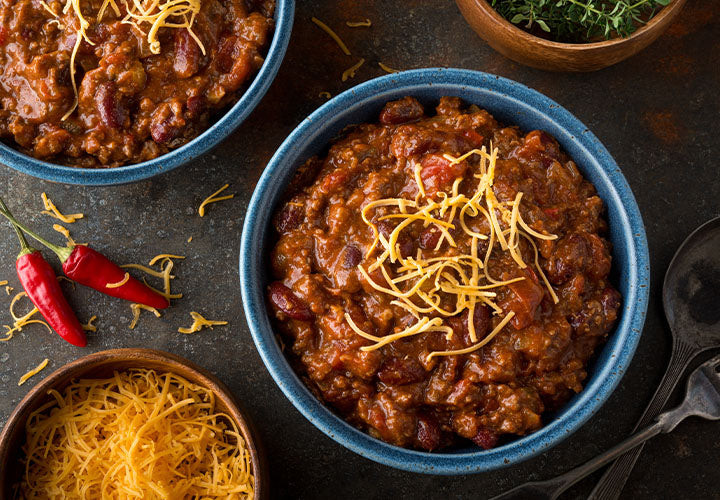 Recipe is courtesy of Chicago Spice House General Manager, Eric Medina.
Preparation Instructions:
1. Brown sausage in olive oil for 10-15 minutes.

2. Add onions, garlic, spices, and cook til soft (about 3-5 minutes)

3. Deglaze with beer for 1-2 minutes.

4. Add tomato, beans, tomato paste, and sugar.

5. Bring to slight boil, then reduce to a simmer.

6. Stir occasionally until ready to serve, roughly 1-2 hours.
More About This Recipe
Guinness stout beer will work fine for this, but a seriously heavy porter will add deeper flavors to this chili.
Browse For Similar Recipes