Country-Style Pork Ribs with Mexican Spices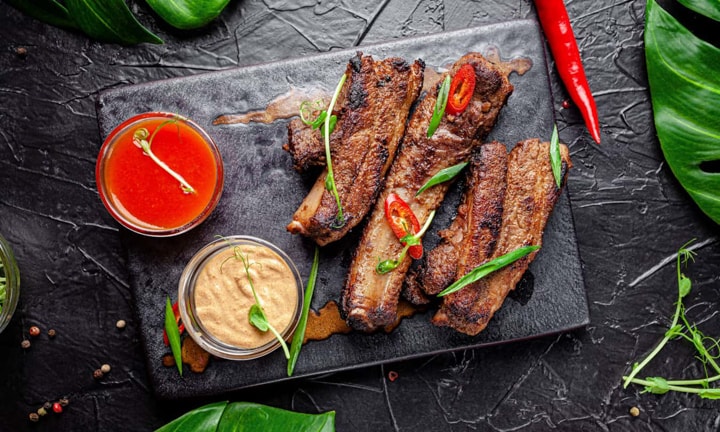 I found this recipe in the Boston Globe. My (normally picky) kids and I were blown away by it - these ribs are intensely flavored and have a great kick. They're not your standard ribs: recipe calls for boneless pork, and cooking in the oven instead of grill.
Submitted by: Margot from Weston, MA
Yield: 4, with leftovers
Spices
Featured in this Recipe
Preparation Instructions:


In a medium bowl, combine sugar, salt and all spices. Stir well.


Set oven to 300 degrees. Rub ribs all over with the spice mix. Place ribs on pan and let meat sit at room temperature for 15 minutes.


Cook ribs for 15 minutes. Turn and cook 15 to 25 minutes or or until a meat thermometer inserted into the meatiest part of the ribs registers 120 to 130 degrees. (Pork will not yet be fully cooked.) Remove pan from oven.


Turn broiler to high. Brush ribs with bbq sauce. Broil for 10 minutes, turning half way through and brushing the other side with bbq sauce.


Enjoy!