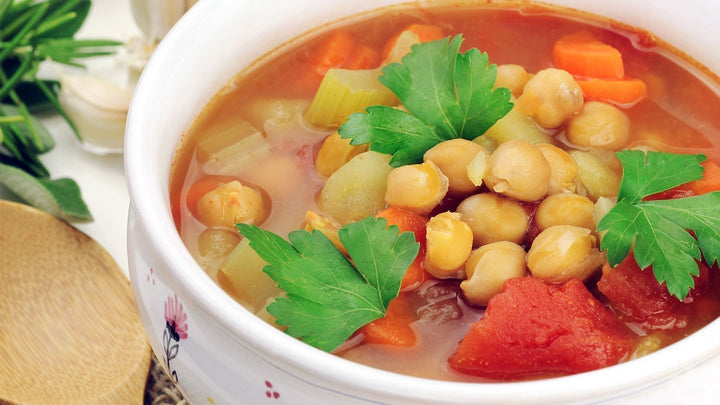 This is from a book called
Food Doctor
that we found at our local library's annual used book sale. We like to put a dollop of soft fresh cheese or grate some cheddar into the center of our soup bowls befor ladeling in the hot soup. Like most soups the variations are endless.
Submitted by: Rosemarie from Union Grove, WI
Yield: 8 to 10 servings
Spices
Featured in this Recipe
Preparation Instructions:
1. Dice celery and onion. Peel and dice potatoes and carrots. Dice tomatoes, remove seeds.

2. Simmer 1 1/2 cups veggie stock with onions for a few min.

3. In a small bowl, mix cinnamon, curry, turmeric, cayenne, and ginger into about 2 tablespoons of veggie stock. Mix well.

4. Add to simmering stock and onions.

5. Pour the rest of the veggie stock into the pot and bring to a boil. Reduce heat to simmer.

6. Add potatoes, tomatoes, celery, and carrots. Simmer till carrots are tender.

7 Pour in chickpeas, saffron, and lemon juice, bring back to a simmer. Enjoy

More About This Recipe
If you'd like to add barley be sure to increase liquid to twice the amt. of barley. Sometimes vary by using sweet potato for 1/2 the amt. of potatoe.
Browse For Similar Recipes