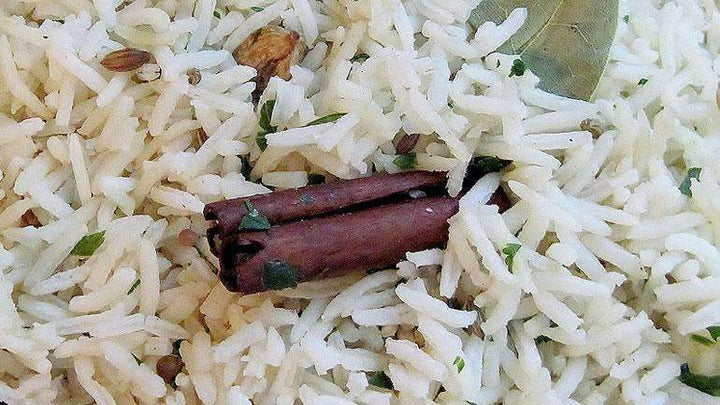 Submitted by: Marilyn from n/a, Illinois

Spices
Featured in this Recipe
Preparation Instructions:


Rinse the rice in several changes of water, then soak in cold water for thirty minutes.


Put drained rice and other ingredients in a saucepan and bring to a boil.


Then, turn heat very low, cover, and cook for 15 minutes. Turn off the heat and let it sit another 10 minutes.


Remove the spices, fluff with a fork, and serve.


More About This Recipe
If you are cooking more or less rice, you will have to adjust the amount of water, but it is NOT proportional. Try this trick: With the rice in a pan, add enough water to come up to the first knuckle on your index finger when you place your finger on top of the rice. I don't know why, but it works.