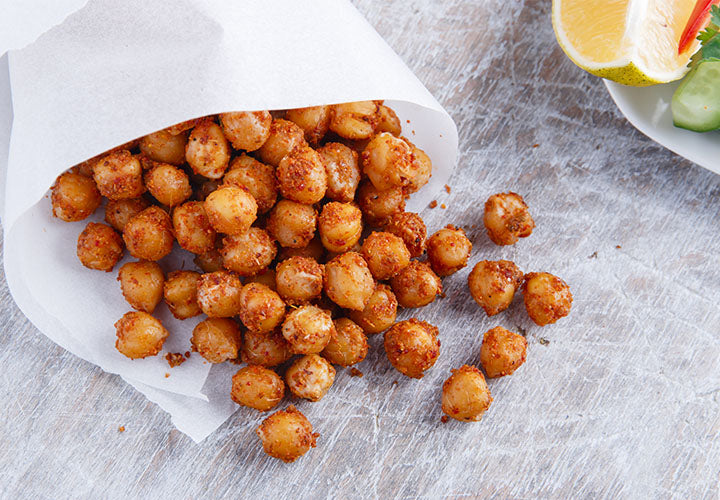 A healthy snack or a creative crouton, these roasted legumes will be your new favorite way to cook garbanzo beans. Add them to a rice bowl or snack on them as is with a cold beer. Feel free to substitute any spice blend you like for this as well.
Yield: 4 servings
Spices
Featured in this Recipe
Preparation Instructions:
Preheat oven to 400 degrees

Drain chickpeas and pat them dry as you can with a clean kitchen towel.

Stir spices together in a small dish, set aside.

Toss chickpeas in olive oil until completely coated, season with spices and salt, toss until completely coated.

Spread chickpeas evenly on a large sheet pan and bake for 20-30 minutes.
More About This Recipe
If you want these to be really crispy make sure you pat them as dry as possible before adding the oil and spices. You may also wish to double check that your oven is calibrated. Canned garbanzo beans/chickpeas may be substituted, however rehydrated dried chickpeas tend to work best.
Browse For Similar Recipes