Smoky Sweet Chile Hickory Rub
Staff Tips & Tricks
Add this to homemade baked beans.
Sprinkle this into your recipes for sloppy Joes.
Amazing with pork chops.
About This Blend
Developed in partnership with Rodney Scott, a bona fide whole-hog pitmaster and James Beard Award winner, this blend pairs perfectly with chicken, seafood, or beef.
Ingredients
Chiles, salt, spices, brown sugar, garlic, tomato, porcini, mustard, onion, parsely, worcestershire (maltodextrin, distilled vinegar, molasses, corn syrup, caramel color, tamarind, natural flavor), smoke flavor.
Get All of the BBQ Brilliance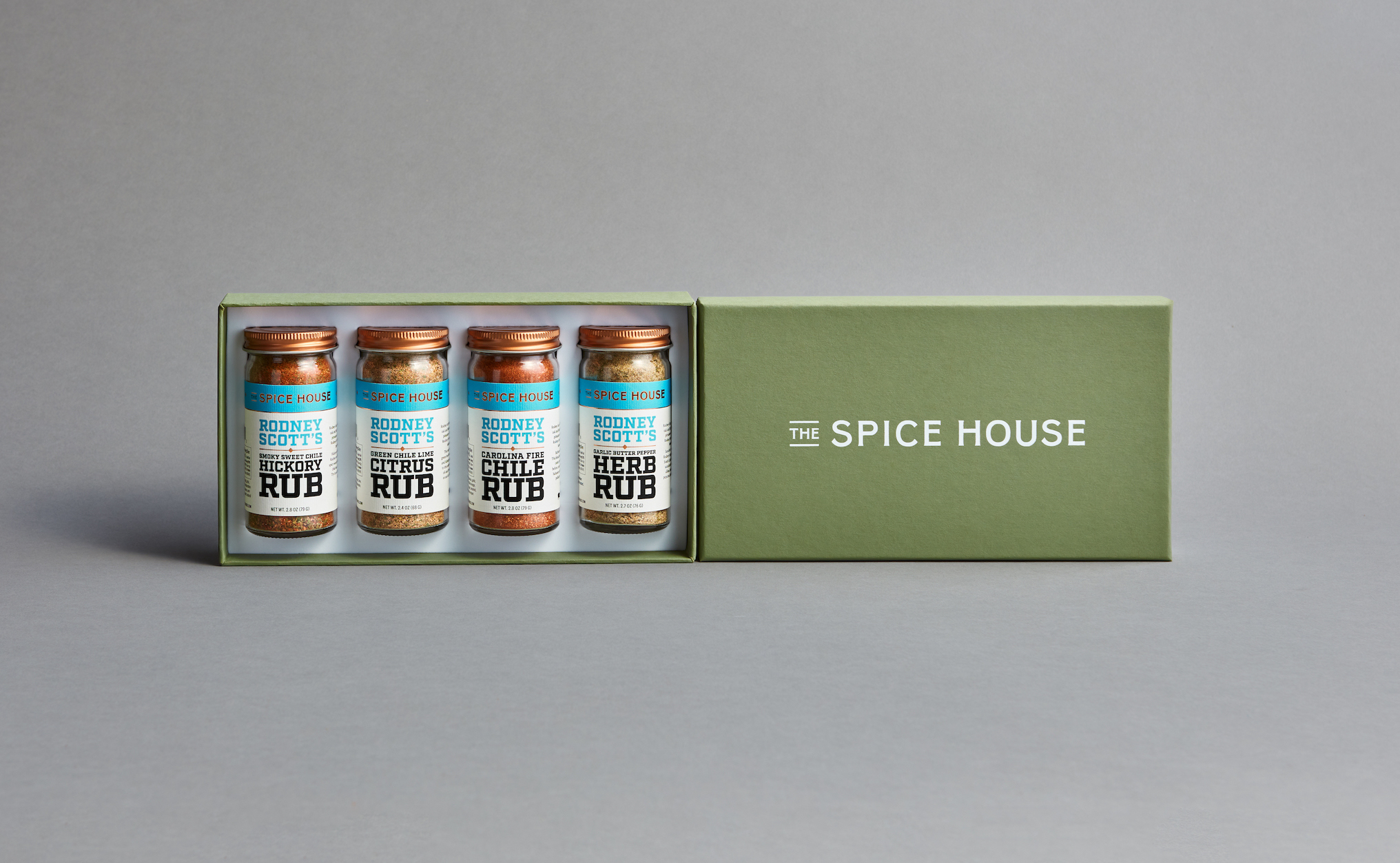 The Rodney Scott Collection
Try all four Rodney Scott collaboration rubs in one box.
VIEW DETAILS
America's Favorite Pitmaster
Famous for traditional whole-hog barbecue, Rodney Scott has been cooking over hardwood coals since he was 11 years old.

Scott's decades-long dedication to the craft has attracted attention from countless food writers and earned him a James Beard Foundation's Award.

He has been the subject of several television features and his cookbook, Rodney Scott's World of BBQ, was released in the spring of 2021 to great fanfare, named one of the best cookbooks of the year.
Sweet Texas
BBQ Sauce
Adding our Smoky Sweet Chile Hickory Rub makes this simple BBQ sauce recipe shine.
RODNEY SCOTT BLENDS
Frequently Bought Together
Browse For Similar Spices