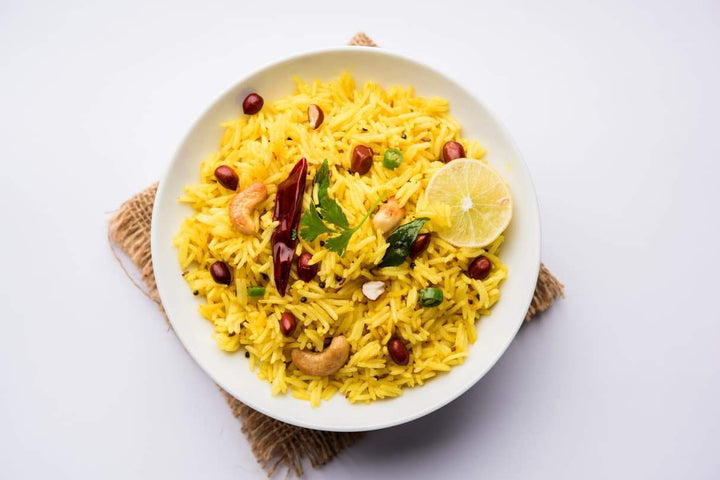 Submitted by: Amitkumar from Scarborough, Toronto, Ontario
Yield: 2
Spices
Featured in this Recipe
Preparation Instructions:
Wash rice well before cooking. Then take rice with 3 3/4 cups water and add a little salt to it. Cook it in pressure cooker (wait for 1-2 whistles and then switch off the gas). You can also cook it in a pan or do microwave cooking just the same way as you cook ordinary rice. Once the rice is cooked, keep it aside.

Heat oil in a deep frying pan or a kadai.

Add asafoetida, dried red chillies cut into two, urad dal and chana dal. Cook until dals change colour to light brown. Add peanuts and mustard seeds. When the mustard seeds start to crackle, then add curry leaves. Fry for 10 seconds more

Next add turmeric powder and stir well. Add cooked rice, salt and lemon juice. Mix well very gently so that the rice grains do not break.

Garnish with grated coconut and serve hot.
Browse For Similar Recipes