Recado Rojo (Red Achiote Paste)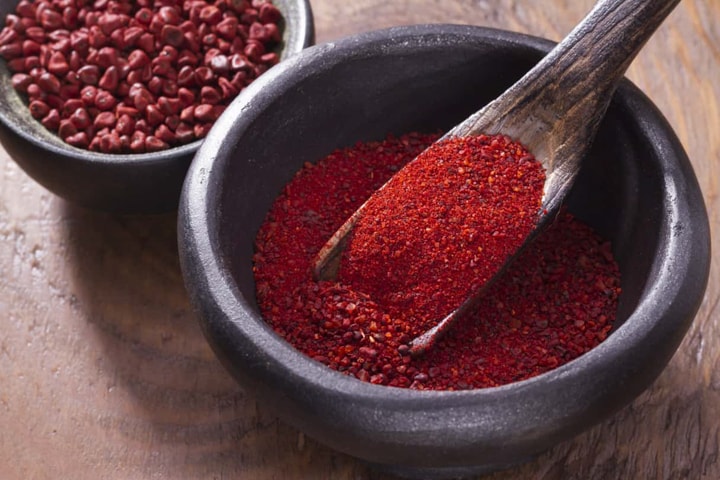 This recipe comes to us courtesy of Jill Norman's fabulous spice book, 'Herbs and Spices: The Cook's Reference.' It's the best book on spices and herbs we've seen yet, and it has great recipes as well.
Submitted by: Jill from n/a, n/a

Spices
Featured in this Recipe
Preparation Instructions:


Grind the first 6 ingredients to a powder in an electric spice mill. Achiote seeds are very hard, so it will take a little time. Crush the garlic with the salt in a mortar, then gradually work in the ground spices. A hot red chili pepper could be added; crush it with the garlic. Moisten with the vinegar or bitter orange juice so that you have a smooth paste.



Form the paste into small disks or balls and let them dry, or put the paste into an airtight container to dry. Whether dried, or as a paste, the recado will keep for several months if refrigerated.



To use, mix with more Seville orange juice.


More About This Recipe
The recado is essential to the local Spanish specialty in Seville, pollo pibil (chicken wrapped in banana leaves and steamed or baked). Fish can be cooked in the same way, and the mixture gives depth to soups and stews.
Browse For Similar Recipes