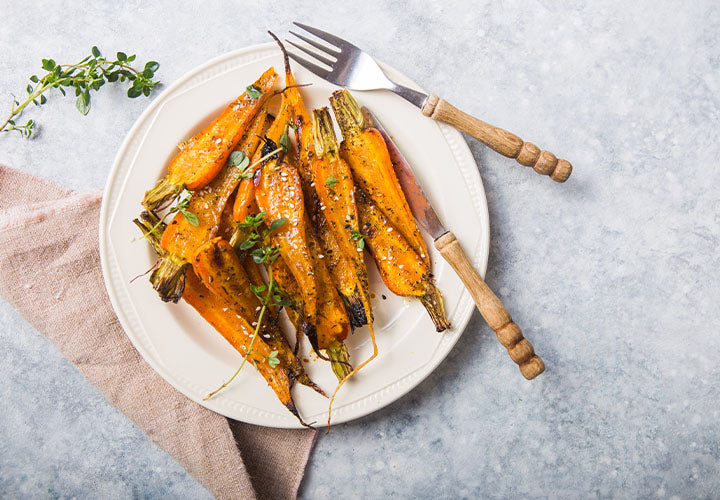 These roasted carrots are a modification of a Moroccan carrot recipe in a book on Morocco.
Submitted by: Marilyn from Evanston, Illinois
Yield: 4 to 6 servings
Spices
Featured in this Recipe
Preparation Instructions:
Preheat oven to 450 degrees.

If using regular carrots, cut them into thick slices. Toss in a bowl with oil and seasonings. Arrange in single layer in large roasting pan.

Roast carrots, turning often, until browned and tender, approximately 30 minutes.
More About This Recipe
These are good hot, cold or in between. The original Moroccan recipe said to serve at room temperature. For vegan roasted carrots, be sure to use vegan sugar or sweetener. Try serving with a garnish of toasted nuts, like almond or pistachio.
Browse For Similar Recipes