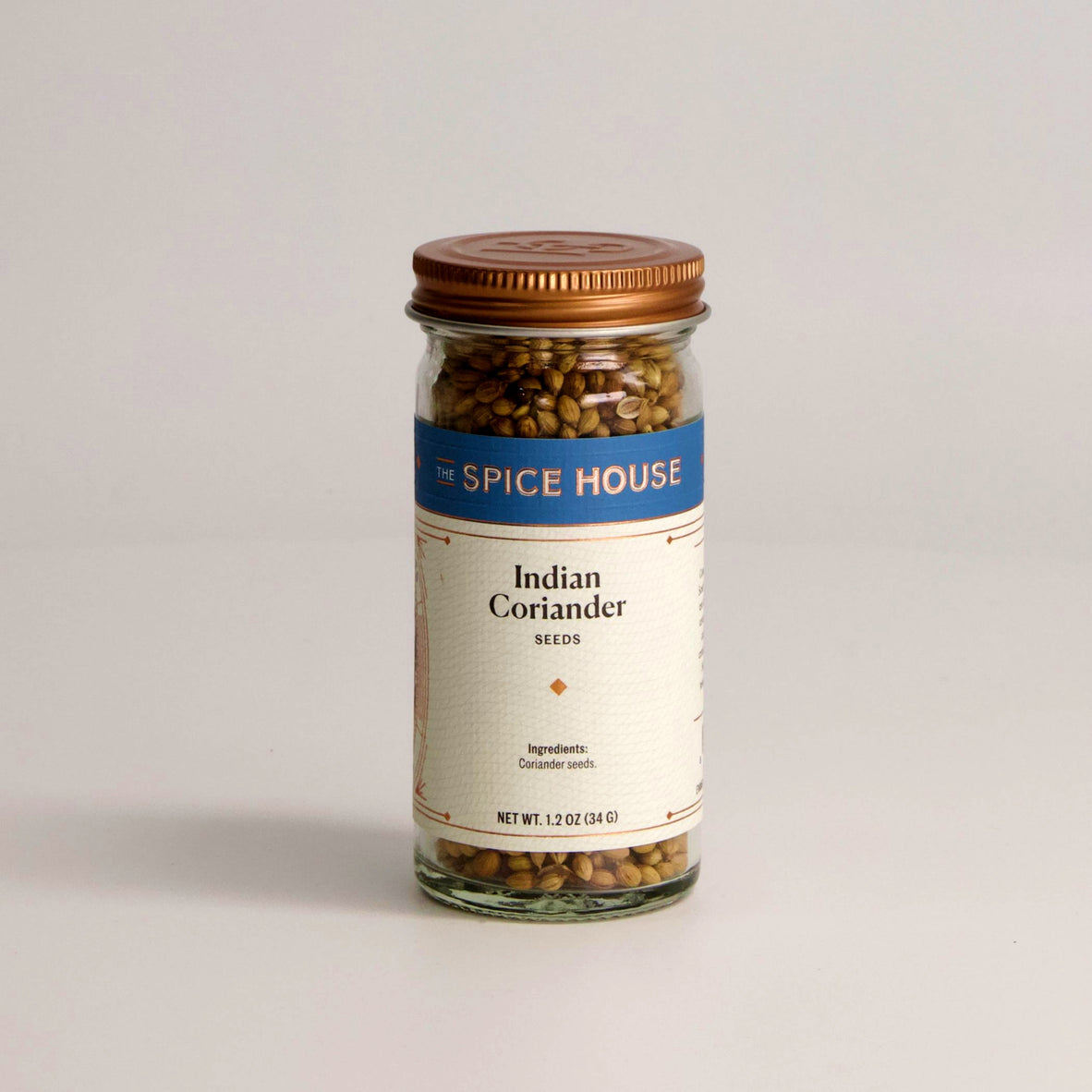 Buy It Again
Staff Favorite
Details
This lemony seed is a cousin to the more common Moroccan variety of coriander. It lends its flavor to liqueurs such as Vermouth and Chartreuse, as well as being a big hit with breweries for its bright, citrusy notes. Try using it to make homemade bitters. Similar to many whole seeds, Indian coriander is commonly toasted before use – heat it in a dry pan until you begin to smell its delightful aroma. Ingredients: Coriander seeds.
Complete Your Set
& Save 5%
Original Price:
Bundle Price: (Save 5%)
Spices
Frequently Bought Together
Browse For Similar Spices
OK
Not bad/not great. No better than I could have gotten from the local grocery store. I noticed that there was NO freshness date on the package. Who knows how old the coriander was. Definitely not aromatic.
Hmm..
I love the taste of ground Coriander but wanted to try the seeds for some recipes. This is the second bottle I've bought, from different companies, and I've decided I simply don't find the coriander seeds have any smell or taste. This is my first try using them and threw first purchase away due to no flavor. But if the Spice House product is the same, it must be me?! Maybe I'm expecting too much. Do they add flavor when cooked? Hard to say as they were mixed in with many other spices. Think I'll just stick with the powdered form.
Shrimp with coriander seasoning
I used them in a shrimp recipe in which you crack coriander seeds with black peppercorns and mix them with several other spices and briefly cook before adding to cooked shrimp. The coriander seeds were very fragrant and imparted a wonderful flavor to the shrimp.