Tuscan Olive Oil Seasoning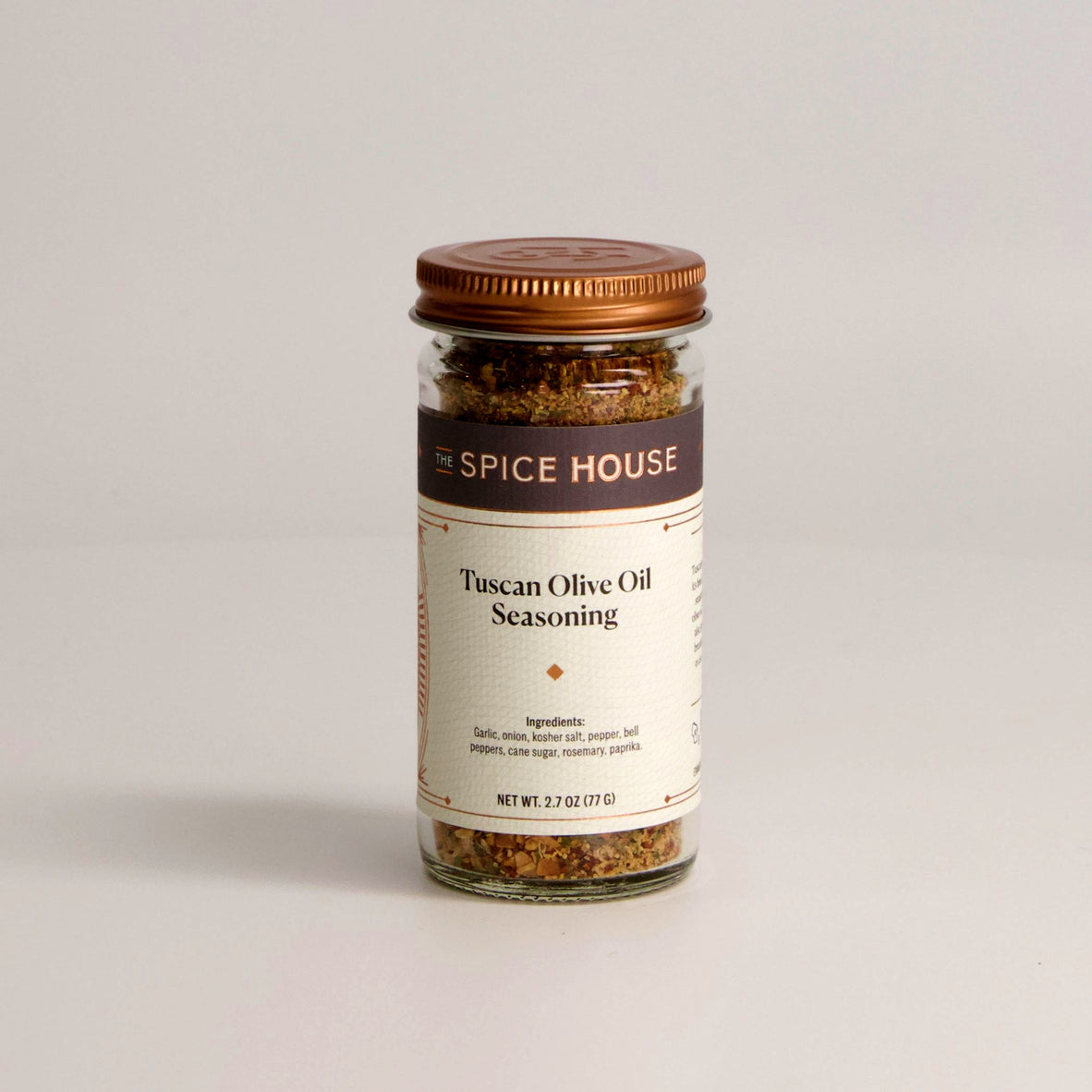 Staff Tips & Tricks
Tuscan Seasoning + Olive Oil + Toasted Bread = Quick appetizer to impress your guests.
Great short-cut to make homemade salad dressing, mix 2 tablespoons Tuscan Seasoning with 2/3 cups oil and 1/3 cup vinegar, and let it stand for at least 15 minutes.
Good way to zip up fresh tomatoes and other veggies!
This blend is delicious as a seasoning for breading or a topping for macaroni and cheese, or try mixing some with the ground meat when making Italian meatballs.
Also works great as a dry rub for meats like chicken, lamb, and pork.
About This Blend
This blend combines sweet, garlic and herbaceous flavor profiles. Perfect as a topping for many different applications and as a base for several sauces and dips. The rich color of the bell peppers and paprika also makes this an eye-catching ingredient.
Ingredients
Garlic, onion, kosher salt, pepper, bell peppers, cane sugar, rosemary, paprika.
Complete Your Set
& Save 5%
Original Price:
Bundle Price: (Save 5%)
Spices
Frequently Bought Together
Browse For Similar Spices
Tuscan for Everything!
Not only is this spice great in oil for dipping…I use it on chicken, beef, veggies, even a few sprinkles in scrambled eggs for a little zip!
The best seasoning ever for everything!
I never want to run out of this seasoning blend. I use it on vegetables, meat, and garlic bread. It's one of my favorite little gifts for visitors.
Delicious!
Tuscan is great sprinkled on fresh salads.
Love this blend
We use this for seasoning stuffed mushrooms and bread dipping
Very good dip for pizza crust
I bought this specifically to dip my pizza into - it does not disappoint! I think I might add some fresh herbs from the garden in there to really punch things up even more. Very tasty.