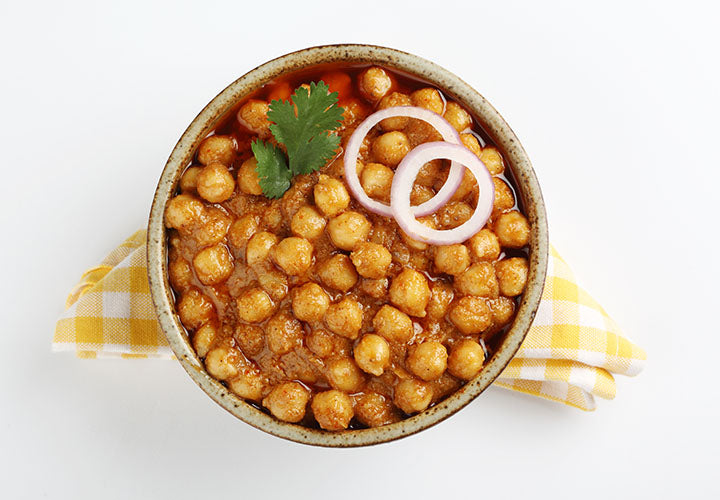 Chickpea masala can stand on its own if you just want a casual meal, or when I'm serving a full-fledged Indian meal, this always make a popular side dish.
Submitted by: Katie from Idaho Falls, ID
Yield: 6
Spices
Featured in this Recipe
Preparation Instructions:


In deep skillet, fry mustard and cumin seeds in 1 Tbsp oil until the cumin seeds begin to brown; then add onions and fry until soft and translucent.


And chopped tomatoes and fry until they are stewy. Add sugar, turmeric, masala, curry and coriander; stir till completely combined.


Add coconut milk and mix in well; simmer to reduce some (however, don't let it get too thick because it will thicken more as it stands.)


Add chickpeas; keep stirring until they are hot all the way through.


Let simmer for 4 minutes covered on low heat, then uncover, take off heat and let it sit for 5 minutes before serving over rice. Adding in a little lime juice and chopped fresh cilantro gives it a nice twist.
More About This Recipe
For a vegan dish, use beet sugar or evaporated cane juice, not granulated white sugar.