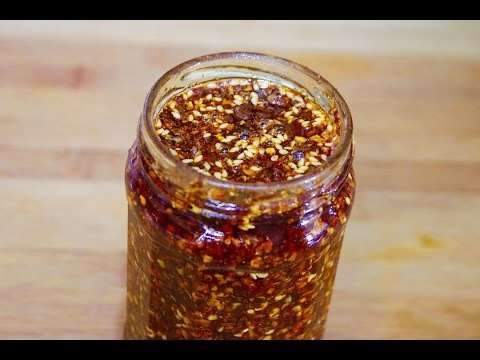 I use this with my "Pasta Toss" recipe which is also listed on The Spice House website.
Submitted by: Lara from Rockford, IL

Spices
Featured in this Recipe
Preparation Instructions:
Warm the olive oil in a sauce pan over low heat. Add the crushed red chile pepper flakes, and heat for about 5 minutes.

Allow it to cool and pour it back into the oil bottle, with the pepper flakes. Store in the fridge.

When you use it, pour off the top if you don't want the pepper flakes in you dish. Shake it up first if you do.
More About This Recipe
Using just olive oil and crushed red pepper, you can make your own chile oil which can be used in a wide variety of dishes, but is especially delicious in this pasta toss recipe. Use this chile oil for cooking meat, as a finishing sauce, or keep it on the kitchen table to be used as a condiment with any meal. A little bit of chile oil drizzled on this Chile Lime Fruit Salad or these maple roasted sweet potatoes, will elevate the flavor.