Chipotle Chicken Tacos Slow Cooker ExactPack
Details
This pre-measured seasoning packet helps you create perfect chicken tacos every time. Put your own spin on this slow cooker ExactPack recipe by subbing in your favorite cut of chicken, or using other meat such as turkey or pork.
Ingredients
Salt, spices, chipotle, paprika, garlic, green onion, parsley.
Sodium content – 2,640mg
Try More ExactPacks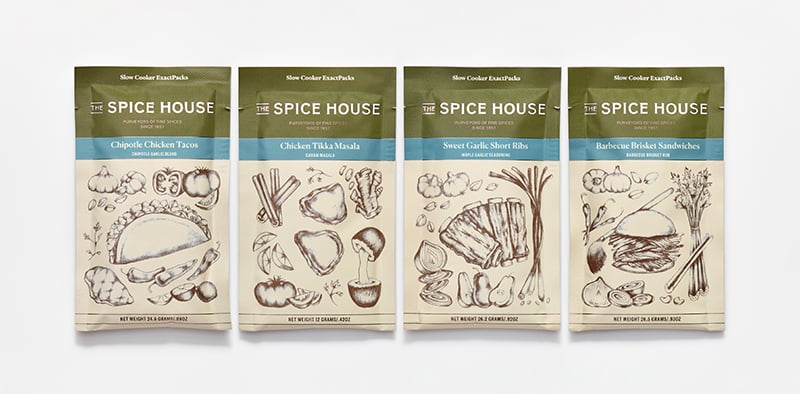 ExactPack Variety Set
Slow Cooker
VIEW DETAILS
Spices
Frequently Bought Together
Thumbs up!
We're a retired couple. The Chipotle Chicken Tacos Slow Cooker ExactPack calls for 3 pounds of boneless skinless chicken breasts, which is a HUGE amount for us to cook at one time, but I followed the recipe, knowing I would be packing up a few meals-worth of leftovers—no problem (in canning jars to the freezer).
My husband was really impressed with how tender the chicken was—he found that it shredded so easily. And the cooked flesh was also moist, a win-win! The flavor from the spices is wonderful. I'll buy this Chipotle Chicken Tacos Slow Cooker ExactPack again in the future.
Really Love the Flavor
Made a Chicken Chili with this spice pack. Family LOVED it!