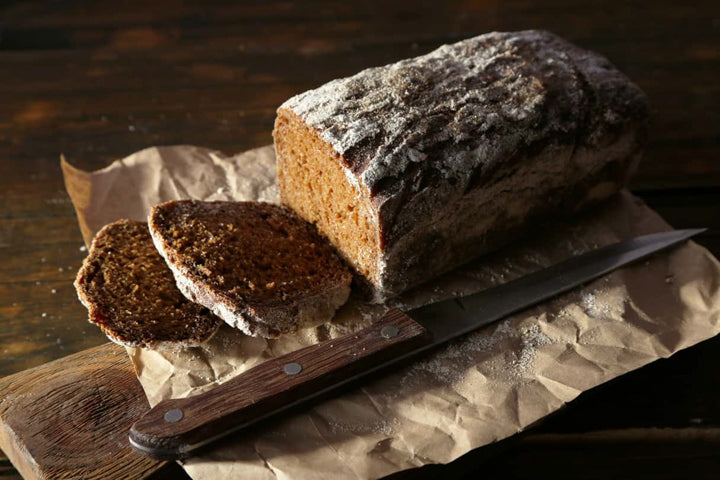 This recipe is courtesy of The Junior League of Chicago. It comes from their cookbook, Celebrate Chicago! A Taste of Our Town.
Yield: 24 servings
Spices
Featured in this Recipe
Preparation Instructions:
Dissolve yeast in 1 cup lukewarm water in medium bowl. Add 1 teaspoon sugar and 1-1/2 cups all-purpose flour. Set aside.
Scald milk in saucepan. Stir in 1 cup water and margarine. Set aside.
Combine rye flour, 1 cup all-purpose flour, brown sugar, 1/4 cup sugar, salt, anise seeds, caraway seeds, molasses and corn syrup in lage bowl; mix well. Stir in milk mixture. Add yeast mixture, mixing well until soft dough forms.
Sift 3-1/2 cups all-purpase flour onto a board. Place dough on the board. Knead and fold dough to incorporate all the flour. Place in large greased bowl. Cover and let rise in a warm place for 2 hours or until doubled in bulk. Punch dough down and shape into 6 small loaves. Place in nonstick loaf pans. Let rise for 30 to 60 minutes or until 1 inch above rim of pans.
Bake at 350 degrees for 45 minutes or until loaves test done. Remove to a wire rack to cool.